Only having a few days to visit Colorado doesn't mean you have to limit your activities in a trip to the just the capital. With only three days you can eat, shop, explore, visit, and hike at some of the most popular destinations in Colorado. Look at our trip and Colorado Getaway suggestions; we'll take you there!
Day 1 – Night 1: Experience the City of Boulder
Only 40min away from Denver, Boulder is a charming little town with diverse activities. You will love its culture and all of the outdoor activities this town offers. You can spend your day hiking, sightseeing, or shopping; there's only cool stuff in Boulder.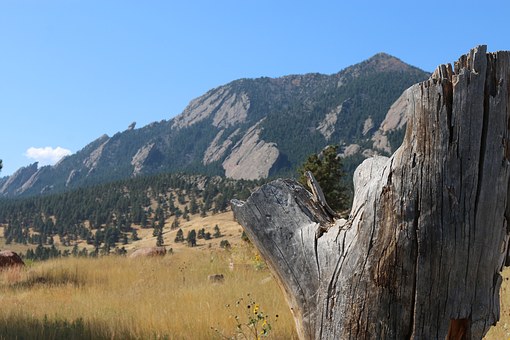 ➜ Visit Pearl Street: Pearl Street is one of the places you should not miss when visiting Boulder. It is full of breweries and local businesses. As you get around town, you will start to understand the culture and feel its soul. Pearl Street is filled with gorgeous red bricks and because it is a pedestrian-only street, you'll have to park your KúKú before you can access it. There are shops, restaurants, coffee shops, play installations for kids, walking paths, and so much more.
➜ Go & hike: You can hike at the base of the Rocky Mountain foothills, Boulder offers many great hiking trails.
➜ Celestial Seasoning: Take a tea tour in one of the largest tea manufacturer in North America.
➜ Boulder Dusharbe Teahouse: Boulder Dusharbe Teahouse: If you are looking for great tea and food in Boulder, the Dusharbe Teahouse is definitely the place to go! It is recognized to be the most attractive and popular tourist place in Boulder.
➜ Boulder Creek Path: The Boulder Creek path is about 5.5 miles long and runs to Boulder Canyon on the west end and Stazio Ballfields on the east end (just past 55th Street). It is a very nice bike or walk track!
➜ Boulder Theatre: An opera house in the 1900's that has since been renovated as a unique music hall, Boulder Theater hosts musical performances as well as ballets and movie screenings. It is located at 2032 14th Street.
➜ Banjo Billy's Bus Tour: Take an unforgettable history tour of Boulder and Denver as well as brewery tours in Denver from an old school bus. You will hear ghost tales, crime stories, and history while seated comfortably on a couch driving around the cities.
➜ Boulder Farmers Market: A nonprofit organization selling local fresh products from farms of Colorado since 1987. Go and visit them now!
➜ University of Colorado Campus: If you ever wondered how life in a Campus looks like in one of the Schools in the United States of America, this is where you need to go!
Day 2 – Night 2: Spend the day in Estes Park
What makes this one of the best RV trips in the US is our stop in Estes Park. About 1h30min away from Denver and 1h away from your previous destination, Estes Park is a great place full of outdoor activities—which makes it an ideal place for a Colorado getaway. You will find endless hiking tracks and magnificent views of the mountains—especially if you take the tram up to the top of the peak for sightseeing. You can also rent a bike, take a fly fishing lesson, play miniature golf, slide down a giant slide, race go-karts, go on an ATV tour, adventure rafting, horseback riding, enjoy some time for yourself in a SPA, play in an adventure park, chill down by the lake, or walk all day until your legs get Kuku!
Estes Park offers at the time peace and quiet but also endless outdoor activities which will bring fun and happiness to the entire family!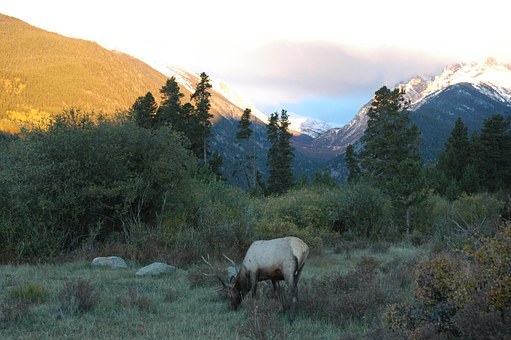 Day 3 – Tour in the capital city, Denver
On day 3, it is time for you to get back to the capital so you don't miss your plane or other appointments. However, don't leave without exploring the city! Whether you're taking a walk downtown or visiting different places you've never been to, Denver has it all! Here are our suggestions that will help you cap off one of the best RV trips in the US.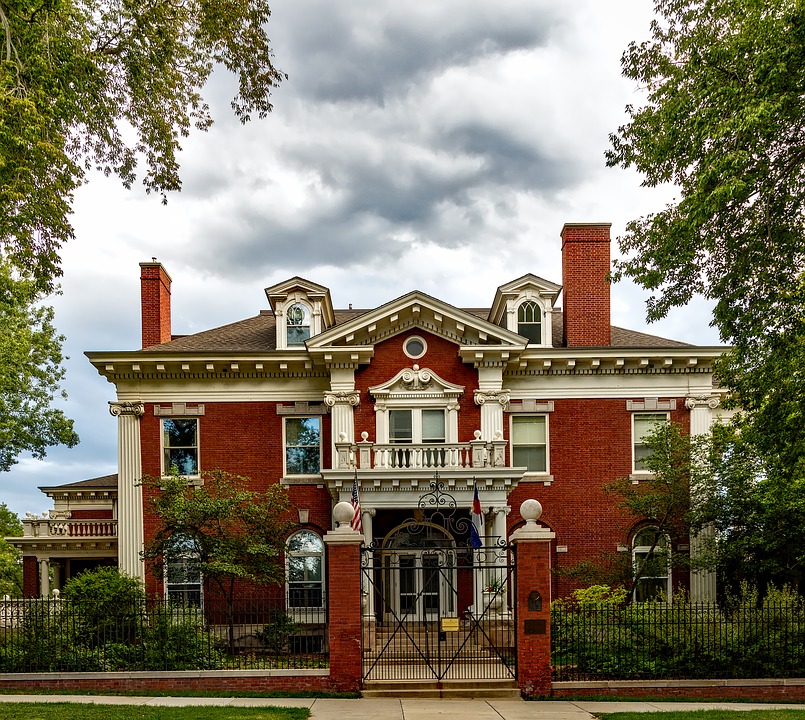 ➜ Walk on Colfax Avenue: Located at the south end of the 16th Street Mall, you'll find a popular stretch of road called Colfax Avenue. Colfax is filled with food, bars and some of the best music venues in the area including the Paramount, Ogden theatre and the Filmore Auditorium.
➜ Visit Denver Botanic Gardens: Visit Denver Botanic Gardens: The view is beautiful and you'll enjoy walking and observing their range of flowers and plants from all the over the world.
➜ Drive to the Mount Evans: Here you will enjoy a scenic view of Denver from the top of the Mount Evans. Wait for the sunset, you won't regret it as the view is simply stunning! If you are lucky enough, you will meet mountain goats, bighorn sheep, and elk. The road to the top is completely paved, so the drive is easy, but be mindful that the road itself is quite narrow; please remember to drive your KúKú safely and slowly. The access is closed in winter.
➜ Coors Field: Watch a Baseball game in Coors Field and support your favorite team, the Colorado Rockies!
➜ Museum: Visit the Denver Museum of Nature and Science with your family, digesting significant cultural moments and periods of historical significance together.
➜ Walk in Washington Park: If you are looking for a chill time in Denver, go walk in the Washington Park. Including two lakes and two flower gardens, one of which is a replica of George Washington's gardens at Mount Vernon, the park is made up of 155 acres of pleasant grounds.
➜ Visit Denver Zoo: With a beautiful land diverse array of species, this beautiful park is a not only a great way to spend the afternoon, but also a wonderful way to finish off the best Campervan trip in the US.
THE PLAN