Day 1 - Night 1 : Denver - CO
➜ There are several museums to visit like the Children's Museum of Denver which is highly regarded family fun. Also, the Denver Art Museum and the Museum of Nature and Science are beloved by locals and tourists alike. If you are looking for even more fun then you could visit the Elitch Gardens Theme & Water Park or the Denver Zoo. The Downtown Aquarium is also very nice and ensures entertainment for the whole family.
➜ For more info about what to do in Denver you can look at our day trip in Denver offered in our 3 days trip to Colorado's suggestion.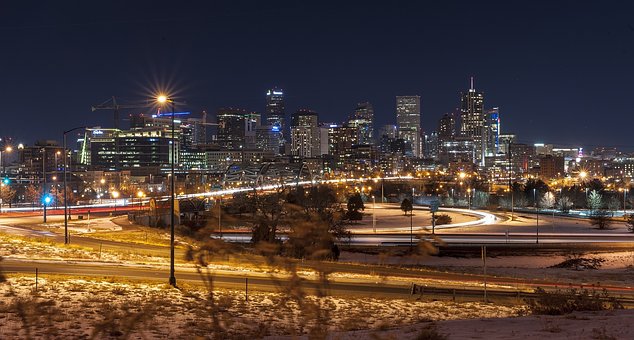 Day 2 - Night 2 : Colorado Springs - CO
➜ Now heading South of Denver, you will have plenty of things to do in Colorado Springs. Make sure you don't miss the visit to the Cave of the Winds, the Garden of the Gods, or the Seven Falls once there.
➜ Also, driving to the top of the Pikes Peak is a MUST-DO when in Colorado Springs. This 14000ft high mountain will surprise you once up there with its incredible view. The drive up is easy and while it will take you about 1 hour, it only takes professional rally racer Sebastien Loeb 9 minutes. UNFAIR! But that's what makes this drive famous in Colorado. Don't ever try to beat him though, you will most likely fail and miss all of the natural beauty and wilderness on your way to the top. It is very common to meet marmots and elks. Remember to take a jacket as the cold will catch up with you once you're at the top. This part of the Colorado RV trip is not recommend for those with asthma or who frequently experience difficulty breathing.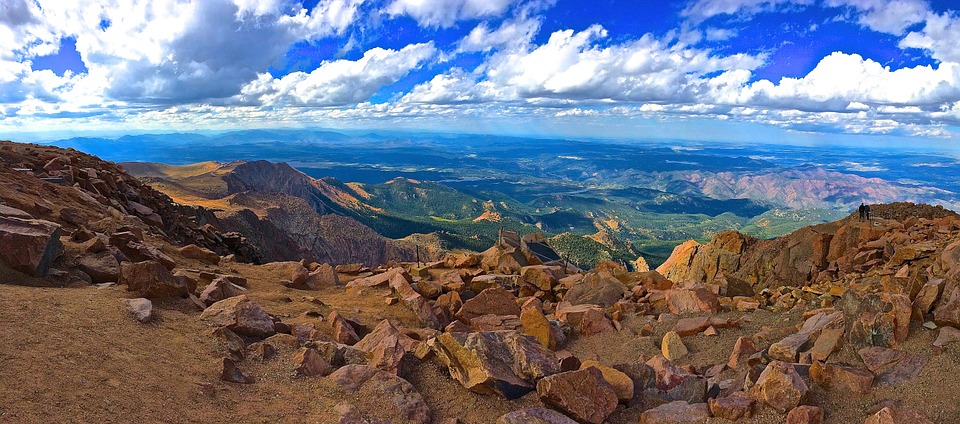 Day 3 - Night 3 : Cañon City - CO
➜ Next, you are on the way your way to Cañon City to check out one of the world's longest and highest suspension bridges. The Royal Gorge Bridge & Park offers fun for the whole family through rides, beautiful sceneries, adventure, and wildlife.
Day 4 - Night 4 : Curecanti National Recreation Area - CO
➜ The Curecanti National Recreation Area is a series of 3 reservoirs along the wild Gunnisson River. It is a water entertainment area based in the Rockies that offers fishing (especially trout and salmon) and also boat tours through the upper Black Canyon. Hiking, camping, and birdwatching are also possible in this park.
Day 5 - Night 5 : Gunnisson National Park - CO
➜ No road trip in Colorado is complete without visiting the Gunnisson National Park. Near Montrose at the Black Canyon of the Gunnison National Park, there's an incredible huge canyon made of black rocks. There are good hiking trails and amazing views. You can also take a tour for some more advanced hikes in the park.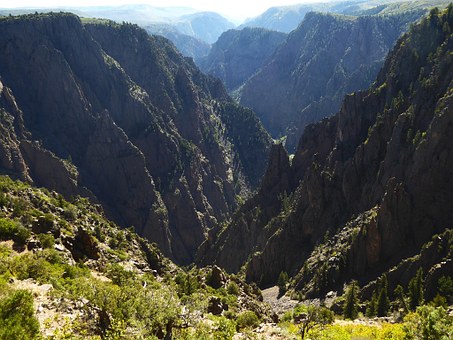 Day 6 - Night 6 : Telluride - CO
➜ On your way to Durango (South of Colorado), you will stop at Telluride. If you are travelling during the summer months, then you should do the Bear Creek Trail. This 2.1 mile (one-way) trail will take you to a gorgeous and refreshing waterfall. If you are travelling during the winter then take your shirts, shoes, and boots and enjoy the mountain at the Telluride Ski Resort. It is a massive complex with many trails and lifts.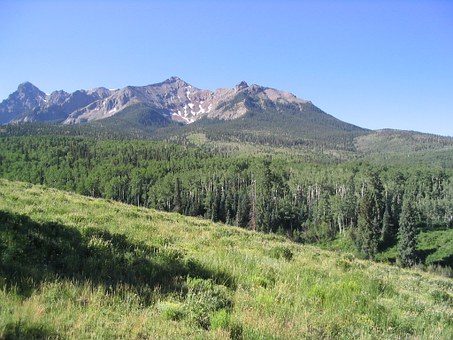 Day 7 - Night 7 : Durango - CO
➜ There are many activities to do in and around Durango. The first cool thing to check out is the Silverton Narrow Gauge Railroad. You will ride through breathtaking canyons at the San Juan National Forest in a coal-fired, steam powered locomotive. This tour is very famous in Durango and gets you to discover more about the history of the town during the settlement of the Old-West a century ago.
➜ From Durango, you can easily access and organize day tours to Chaco Canyon, Mesa Verde National Park, Chimney Rock National Monument, or Four Corners National Monument, the only place in the US where 4 states intersect at one point: Arizona, New Mexico, Utah and Colorado. There are many hikes to do and many historical monuments to see.
Day 8 - Night 8 : Monument Valley - UT
➜ Today, your Colorado Campervan trip will make a small detour down to the southeast corner of Utah and head to Monument Valley. Monument Valley hasn't changed for over 3000 years, it still looks the same: it's vast, wild, a deep red, and you will find deep canyons and many towering buttes in the desert. Monument Valley is a mysterious and incredible place that is definitely worth the visit to Utah. There's a 14 mile long dirt road that will lead you to most of the major monuments. You can also decide to explore the area on horseback just like they used to do here for hundreds of years. Most of the hikes in Monument Valley are easy and will take you to natural bridges and the Anasazi Ruins. There is also the possibility to go rafting in the area.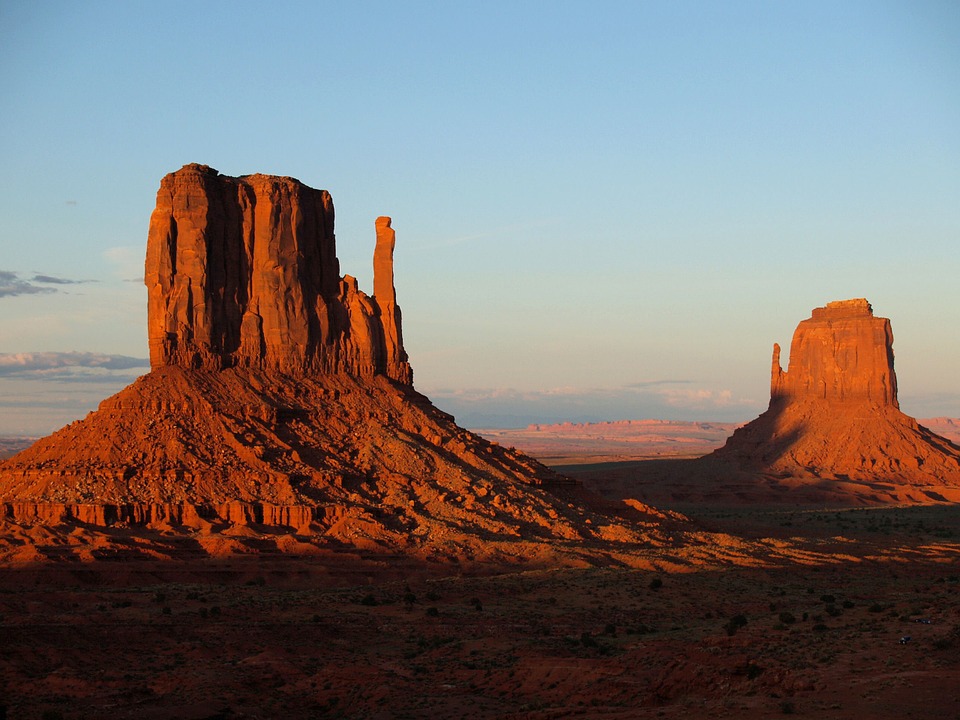 Day 9&10 - Night 9&10 : Arches National Park - UT
➜ You will continue your adventure in Utah, this time heading northeast to the Arches National Park. It is a red rock wonderland and hikers will be amazed by the beauty this park has to offer. It has over 2000 natural stone arches, 100 soaring pinnacles, massive fins, and giant balanced rocks. There are also amazing trails and gorgeous sunsets. 2 days in the park are recommended so you can hike, eat, drink, sleep, and repeat! We recommend you stay at the Devils Garden Campground but be careful—space is limited as it is first-come, first-serve!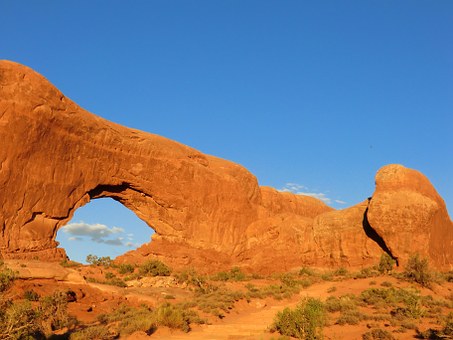 Day 11 - Night 11 : Colorado National Monument - CO
➜ You will continue your route back to Colorado, finishing the circle, and you can start the day by visiting the largest city west of Denver - Grand Junction.
➜ Next on your road trip in Colorado, you will visit the Colorado National Monument. The Colorado National Monument is a red-rocks formation with steep cliffs and breathtaking views. You will certainly enjoy this unbeatable and scenic ride!
➜ When at Colorado National Monument, it is highly recommended that you take your KúKú for a drive on the Rim Rock Drive where you will see Red Rocks canyon, crisp blue skies, and glorious views along the way.
➜ You must also stop at one of the famous fruit stands on the way and taste some of Colorado's finest fresh fruits.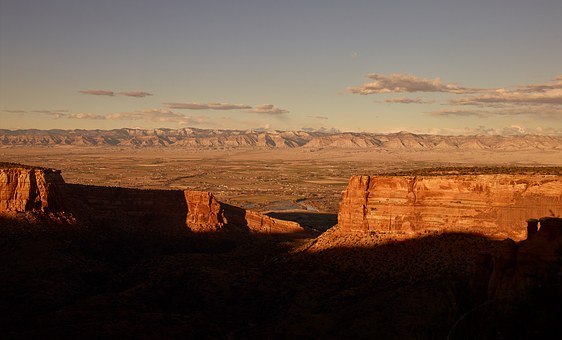 Day 12 - Night 12 : Glenwood Springs - CO
➜ Glenwood Canyon: Walk in the gorge of the Glenwood Canyon extending over 12.5 miles long. The 1,300ft walls will make you feel incredibly small as they surround you on all sides.
➜ Glenwood hot springs: Bathe in a large pool throughout the year. In winter, you can inquire about ski, swim and stay packages. Some popular outdoor activities include rafting, hiking, fishing, and horseback riding.
➜ Glenwood Caverns and Adventure Park: Largest show cave open to the public in Colorado. You can also take your family to the fun park which includes thrill rides like Glenwood Canyon Flyer, Cliffhanger Roller Coaster, and Giant Canyon Swing which will take your breath away + many more attractions.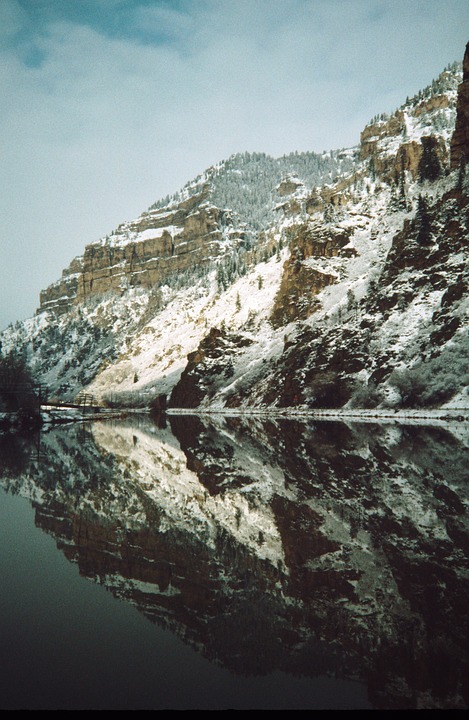 Day 13 - Night 13 : Estes Park - CO
➜ Estes Park is a great place full of outdoor activities. You will find endless hiking trails each with a magnificent view of the mountain especially if you take the tram up to the top of the peak for sightseeing. You can also rent a bike, partake in fly fish lessons, enjoy miniature golf, slide down a giant slide, drive go-karts, experience an ATV tour, go rafting, ride horses, or enjoy some time to yourself in a spa, and so much more!
Estes Park offers peace and quiet but also endless outdoor activities which will bring fun and happiness to the entire family!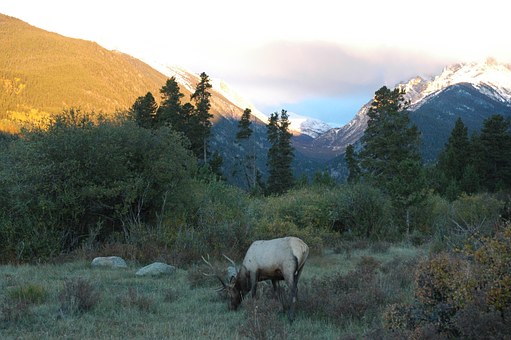 Day 14 : Boulder and back to Denver - CO
On your way back to Denver, you can stop at Boulder. It is a charming little town with diverse activities and you will love its culture and all the outdoor activities this town offers. You can spend your day hiking, sightseeing, or shopping. There are plenty of cool things in Boulder!
➜ Visit Pearl Street: Pearl Street is one of the places you should not miss when visiting Boulder. It is famous for its breweries and local businesses and visiting these locations will enrich your trip by adding some historical and cultural context. Pearl Street is filled with beautiful red bricks and is a pedestrian-only street. In other words, there are no cars allowed! You will have to park your KúKú before you get there to access the shops, restaurants, coffee shops, play installations for kids, and walking paths.
➜ Go & hike: Boulder offers many great hiking trails at and around the base of the Rocky Mountain foothills.
➜ Celestial Seasoning: Take a tea tour in one of the largest tea manufacturers in North America.
➜ Boulder Dusharbe Teahouse: If you are looking for great tea and food in Boulder, the Dusharbe Teahouse is definitely the place to go! It is recognized to be the most attractive and popular tourist place in Boulder.
➜ Boulder Creek Path: The Boulder Creek path is about 5.5 miles long and runs to Boulder Canyon on the west end and Stazio Ballfields on the east end (just past 55th Street). It is a very nice biking or walking track!
➜ Boulder Theatre: Located at 2032 14th Street, what was once an opera house in the 1900s is now a renovated unique music hall, hosting all types of musical performances, ballets, and movie screenings.
➜ Banjo Billy's Bus Tour: Take an unforgettable history tour of Boulder and Denver from an old school bus. You will hear ghost tales, crime stories, and local history and legend. They also provide brewery tours throughout Denver!
➜ Boulder Farmers Market: A nonprofit organization selling local fresh products from farms of Colorado since 1987. Go and visit them now!
➜ University of Colorado Campus: If you ever wondered what life on campus is like, this is where you need to go!