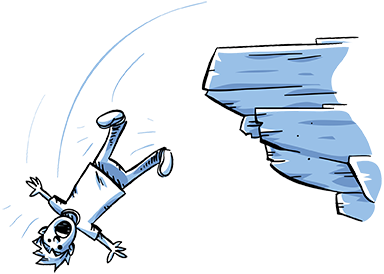 At Kuku Campers rentals in Denver, we prefer to do vacation differently. If you are looking for a "tourist around tourist" kind of a vacation, then close this window immediately, burn your computer, and jump out of the next window.
Originally from Iceland, we are KúKú Campers Denver CO. As our name implies, we are considered by many—ourselves included, if we have to be honest—the world's craziest camper van rental company offering coverage to the locations around Denver CO. We offer cheap Colorado and Denver camper van rentals for the ultimate road trip in and around Denver CO. Go everywhere, sleep anywhere, and do anything all at an incredibly low price in one of our Colorado camper vans and camper van rentals in Denver.
Compared to our competitions, we stand out because of the widest range of camper van rentals in Denver, CO that we provide that caters to any specific needs that you have from a camper van. The camper van rentals in Denver, we provide campervans that cover and cater to all kinds of needs from comfort, luxury and even affordability. The most popular camper van rentals that we provide are fully equipped camper vans available for rental in Denver for the summer season locations and ski camper vans with heaters to keep you warm for the ski season.
We have been keeping it fresh for years with new camper van rentals in Denver, CO at great, affordable prices! While many companies pride themselves on being "no nonsense," at Kuku Campers campervan rentals, we pride ourselves on what we like to call "know nonsense." This approach allows us to develop campervans to take adventure trips in and around Denver, CO, you'll not only love, but trips you'll remember for a lifetime.
Kuku campers rental in Denver provides campervan rentals for multiple locations around the US. These locations include even the most isolated locations of Rocky mountain national park, the city of Colorado springs and Denver. If you promise to bring the KuKu camper van back to our Colorado location you can take it around the US but not to locations that are far away, like Mexico or Canada.
Don't look any further. Stop trying to make sense of that "no nonsense" business and start to "know nonsense" with Kuku Campers rentals in Denver CO. With the assurance of the best campervan rentals for your adventure rides, book your KúKú Denver CO camper van and see what the fuss is all about.
5 Most Popular Activities to do With a Campervan

There is nothing quite like winding down for the night in your campervan while enjoying the sunset over the ocean or the mountains.

While international travel has pretty much subsided during the current world situation, Americans have rediscovered and reconnected with this vast and beautiful country.

But what are some of the popular activities you can do while exploring the backcountry in a campervan, you may ask?

We have made this list of the most popular activities to do with a campervan.

Hiking

Hiking is the obvious, yet mo...

Read more

We recently partnered with Marisa from This World Traveled

, check out her amazing blog!

Over the past couple of years there has been a significant rise in domestic travel across the United States including an increase in road trips through many of America's National Parks. One of the top routes traverses through the National and State parks in the southwest across Nevada, Utah and Arizona.

In fact, many of the most popular parks, including Arches National Park, Bryce Canyon and Zion National Park are located within the state of Utah. To r...

Read more

7 Surprising Steps to Canoe Camp

Above all else, whether you go whitewater canoeing or flatwater,

canoeing adventure

brings peace of mind. The amount of stress relief achieved on a canoe camping trip is unparalleled. Here's how you can do it, especially as a beginner.

1. Choosing the Right Trip

The best way to get started is to go closer to home. You will need to bring a friend, too, since a two-person canoe is the way to go. They do make solo canoes, but for your first time, learn to tandem.

Pick a flatwater location. A lazy section of a local river, for instance, is a...

Read more
What's so good about Colorado?
Winter in Colorado is super great for the snowboarding and skiing, building an igloo, or going dog-sledding. But it is more than that, we have stunning mountain vistas, cozy pubs with the best beers in America (hint, it's not all Bud), and toasty hot springs galore. Loads of our national parks stay open for winter camping (the bears will be hibernating in Winter, you'll be alright).
Summer in Colorado is a party in the USA, as Miley says! We've got canyon river rafting, dude ranch horseback riding, kayaking, and all kinds of watersports, zip-lining, camping, ATV tours, hiking trails, fishing... Suns out, guns out, you get the idea!
Can I take the Camper Van out side of Colorado?
Of course you can - if you promise to bring it back to Colorado. We do not allow our customers to take it outside of the United States to Mexico. If you would like to travel to Canada, please give us a heads up!
How should we plan our trip?
Colorado trip planning, like planning for any trip, can be tough. But don't worry, we make it easy! You will want to firstly decide whether you want to visit in the wintertime or summertime.
Some campsites or parks may be closed, so in winter it is best to plan ahead and check what is open. The ski-slopes are the best place to spend wintertime soaking in a hot tub and shredding the slopes.
Aspen is just a 3.5 hour drive from Denver.
In summer you can drive all the way around Colorado, and a nice route to take is to drive south from Denver to Colorado Springs and see the Garden of the Gods. See the crazy landscape on the way to Pueblo, and take route 50 through Gunnison National Forest to see the Black Canyon, or continue to route 160 to see the Great Sand Dunes and go through the Rio Grande National forest.
Follow route 550 up through more national forests, stopping at Ouray and Delta and take route 70 back to Denver.
Can I camp anywhere?
Wild Camping or Dispersed camping in the USA is generally camping on public lands where a visitor is not required to camp in developed or designated campgrounds. You can find places to camp by using the Gaia GPS App as well! 
This kind of camping is typically not permitted in designated 'National Parks' (such as Rocky Mountain National Park) but there are many locations located on the lands managed by the US Forest Service www.fs.fed.us and Bureau of Land Management www.blm.gov where this kind of camping is permitted.
How many days do I need to drive around Colorado?
If you're looking to rent camper vans in Colorado, Kuku Campers offers rental contracts that last up to a week. But there are so many monuments and natural wonders to visit it that could take you longer, and we are happy to show you on a map our favorite places and the best, most scenic routes to get there.
Where can I find restrooms and showers?
The best place to get clean is at campsites around Colorado which have modern toilet, showering and bbq facilities, and most of them have a place to throw away trash. They provide drinking water and picnic facilities. Recreation centres in most towns (Swimming pools, sport centres) will also allow you to use the facilities for a small fee. The price varies but you shouldn't expect to pay more than $7.
Where can I find information on weather or road hazards while driving in Colorado?
Where can I park and camp overnight?
National forests and state parks have plenty of campgrounds available with good facilities, and there are many other private campsites around here too. You can also use the Gaia GPS App to find areas to camp and hike!
There are also rest areas every 30-40 miles where truckers stop, and some Walmarts and Lowe's allow sleeping overnight in their parking lots.
But take advantage of the miles and miles of beautiful national parks we have where you can sleep in the wild like a bear. Well... a bear in a campervan.
What is the fuel price in Colorado?