We offer our campervan kits for RAM Promaster and Mercedes Sprinter Vans.
Here is what you get:
Camper boxes with floor piece and plastic drawers
Upholstered panels on walls and ceiling – you can choose your own color
Insulation in walls, ceiling and door windows
Upholstered foam cushions with your choice of fabric
6 Gallon Fresh and Gray Water Tanks
Maxx Air Roof Vent Fan with remote
Interior Ceiling and under Cabinet LED lights
Two 100 AMP 12V Auxiliary Batteries
Power outlet with USB Connectors
Total price for all this with installation: $35,000
Mercedes Metris Kit: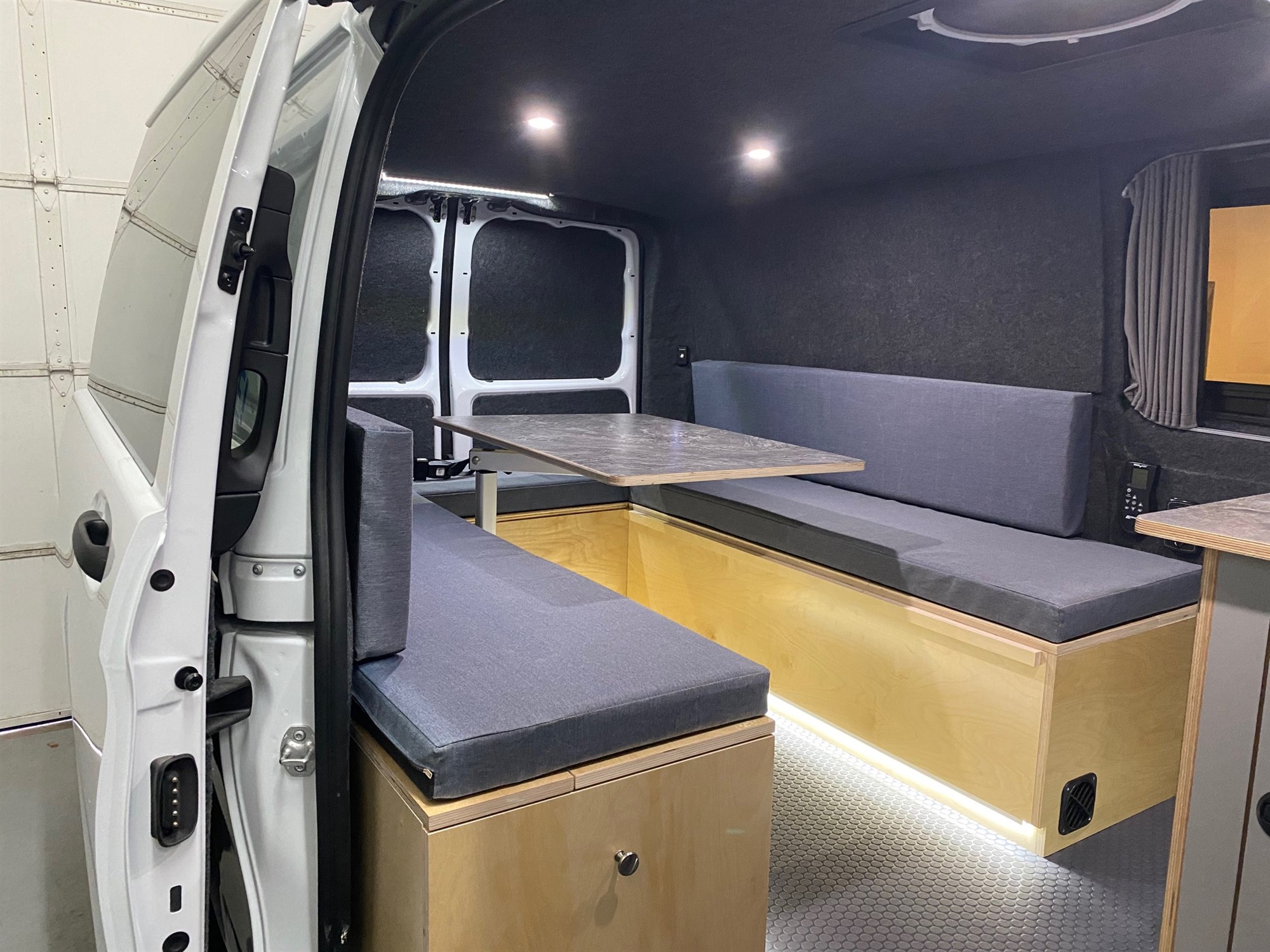 Mercedes Sprinter Kit: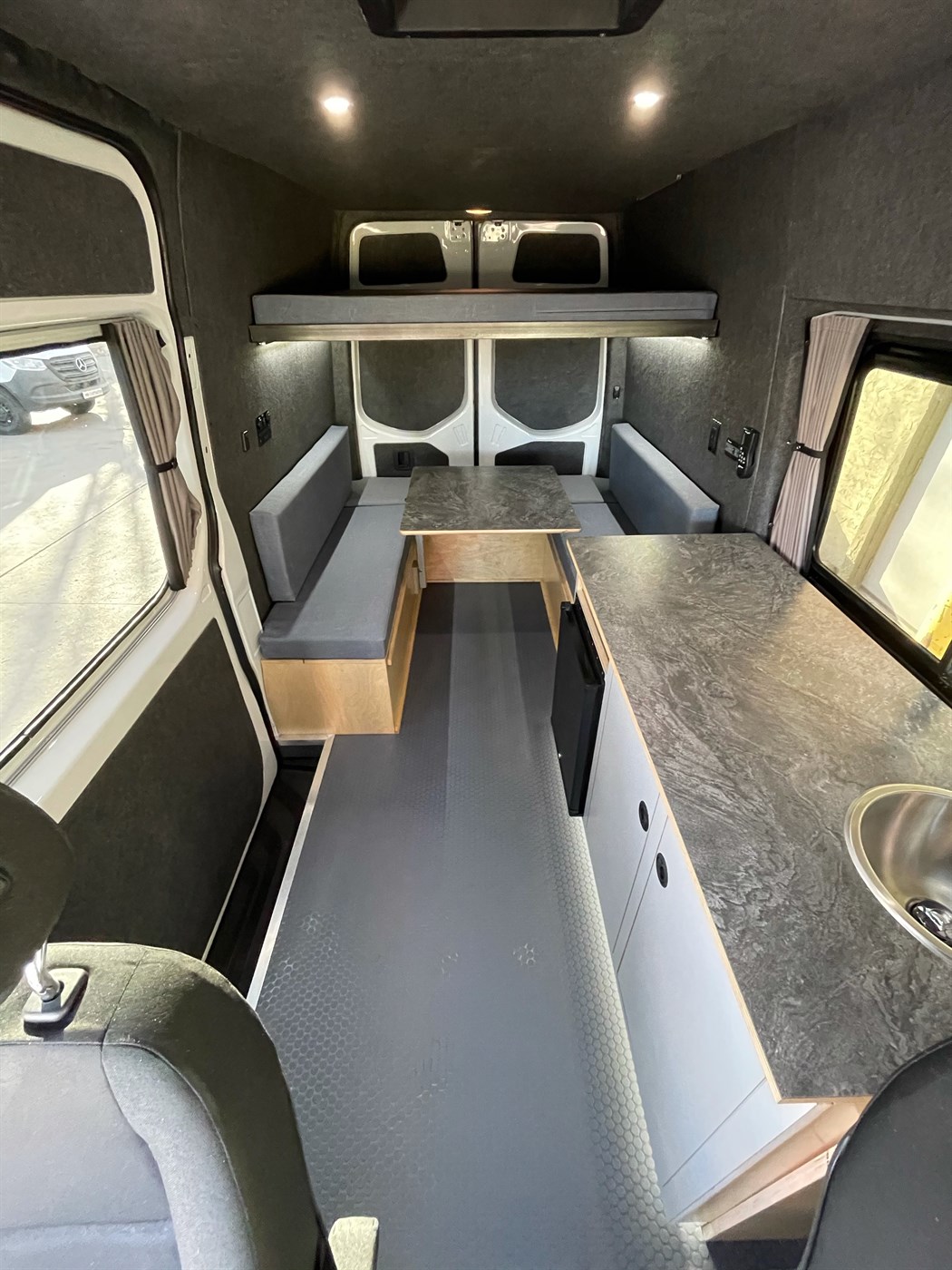 You need to bring your van to us at our location in Highlands Ranch in Colorado or have it shipped to us and our team of magicians will do all the necessary magic needed. When it's ready you can either pick it up or we can ship it back to you.
Give us a call at (720) 323-7049 for any questions you might have about our Campervan Kits or send us an email at info@vikingvancustoms.com