Ways to road trip without breaking your wallet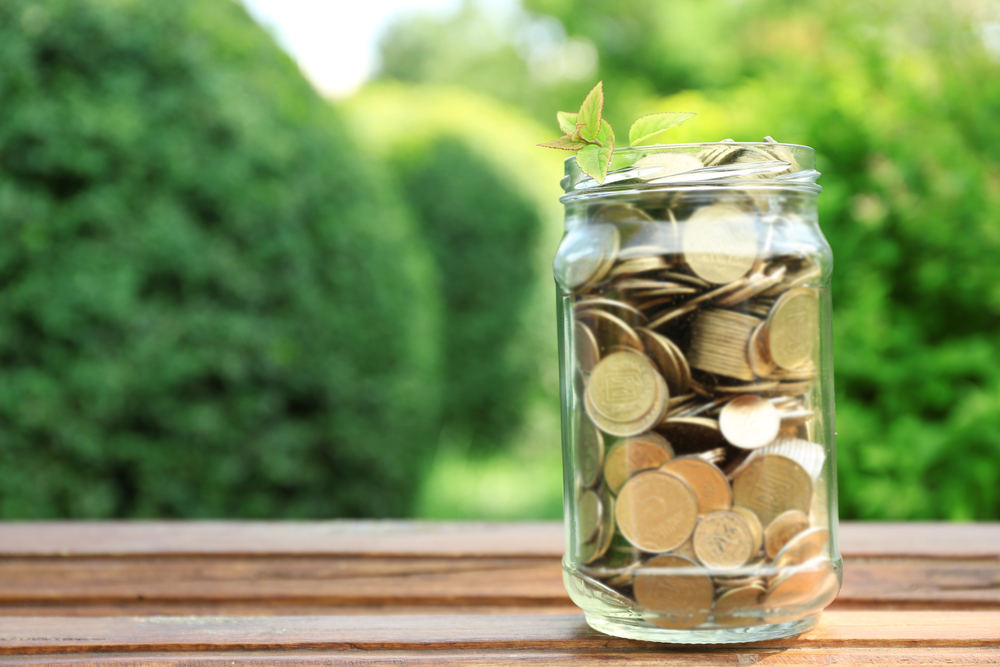 3 Easy ways to road trip without breaking your wallet
We're going to share with you the best kept secrets hundreds of Kuku camper users have done to make their road trip more affordable, but we want to make sure we're on the same page on this one idea - ​roadtripping is about the journey, and less about the destination. ​Kuku trip'ping is about being free on the open road and experiencing the unknown.
With that being said, we are all about helping our customers save money when it comes to traveling, whether you're attending a concert across state, visiting family or friends, or just following your heart - we believe that road tripping doesn't have to be expensive.
The following hacks will not only help you save money on this Summer's road trip, but it will make you appreciate each mile you drive!
Secret #1 - Get some friends to go and contribute with you
Kuku trip'ping is actually illegal to do alone.
Just kidding!
But really, the best road trips are with friends. Don't feel bad for inviting 3 or 4 people and asking them to chip-in on the travel expenses. This is very common for those organizing trips, and it helps offset costs greatly.
Ask those going with you to chip-in for expenses such as van rental, gas and food.
Below is a simple break-down that we recommended each of your travel buddies to contribute to help offset costs:
1 friend​ = $50.00 per night
2 friends​ = $40.00 per night ($80 total per night) 3 friends​ = $30.00 per night ($90 total per night) 4 friends ​= $25.00 per night ($100.00 per night)
The more friends you can get to add to the pot, the less expensive your traveling will be. You can easily rent a Kuku camper van that comfortably sleeps up to 5 people for as low as $179 per night (depending on seasons).
Secret #2 - Premake your food and pack in a cooler
It's up to you what kind of snacks and food you want to buy for your trip, because realistically, anything you get at the grocery store will be significantly less expensive than buying it at a restaurant somewhere.
Below is a small list of some fun, easy to make snacks and foods to keep everyone satisfied throughout the day:
●  Hot dogs, buns, condiments - about $5

●  PB&J sandwiches - about $5

●  Family size bag of chips - $5

●  2x boxes of Little Debs - $6

●  Family size cereal and milk - $8

●  Box of granola bars - $2.50

●  Pack of breakfast burritos (8 count)- $7.50

●  Bag of baby carrots - $2

●  Assorted mixed fruit cups - $2.50

●  Frank and beans - $5

3. Camp off the beaten path - free places to park for the night

Avoid popular campsites

Look, we get that there are many popular destinations to see, but you don't necessarily have to camp at these places, even though they may offer convenient campsites. Many popular places here in Colorado will cost a fee per night and usually average about $26 per night, and throughout the country, you can expect the the same costs.

Take the road less traveled

There are simply tons of free overnight camping options that most travelers don't think about. Some of these spots are more primitive than others, but when you stock up with a Kuku camper van, you'll be fine.
Below is a list of a few free camping options to park your Kuku camper van:
●  Grasslands and U.S. national forests - ​Dispersed camping can be practiced in areas that aren't zoned or maintained for regular camping. These areas usually include wildlife refuge places and don't offer running water or electricity.
There are thousands of pull-off areas all over the country where you can pull over on the side of the road for the night. Many of these areas you won't find specifically online, but calling ahead to the state wildlife preservation will give you an idea which areas you can do dispersed camping. Just be sure that you have everything you need: portable toilet, extra water, flashlight, etc.

●  Supermarket parking lots ​- Many of our customers we've talked to have camped overnight in a Walmart parking lot every time they go on a road trip. One couple said "Every route we've ever traveled typically has a town with a Walmart where we can park for the night. If not a Walmart, then some kind of supermarket".
Most stores are open to letting RVs and campers stay on the edges of the parking lot where they won't crowd parking for paying store customers. You can call ahead just to make sure, but you shouldn't have any problems finding parking, especially if you let them know you're in a smaller camper van vs. a large 5th wheel.
● Rest stops​ - Most restops are more lenient in allowing smaller vehicles, like our Kuku camper vans, to park overnight (visit their sites for full disclosures on overnight stays).
Why we love rest stops
The reason we think rest stops are a great overnight option for road tripping is because they're easier to access compared to isolated campsites that require more driving and bumpier back roads to get to.
Rest Stops are found along major highways, are much easier to find online, and provide more peace of mind if you're not too excited being in the deep wild with bears, racoons, or... Bigfoot!
Rest stops also offer public restrooms, drinking fountains, vending machines, and sometimes even helpful local geographic information.
Cons for using rest stops
The only drawback is rest stops don't allow open campfires, outdoor grilling or any kind of tent/canopy setup. Sleeping must be in your vehicle. But don't fret, there are many benefits to enjoy inside our Kuku camper vans! (​Click here​ for pictures of the awesome perks that come with our vans).
So now that you know roadtripping Kuku style doesn't have to break your budget, what next? Start getting your friends excited about hitting the open road and give Kuku Campers a call to book your next camper van!