Top Camper Sites in Vail to Visit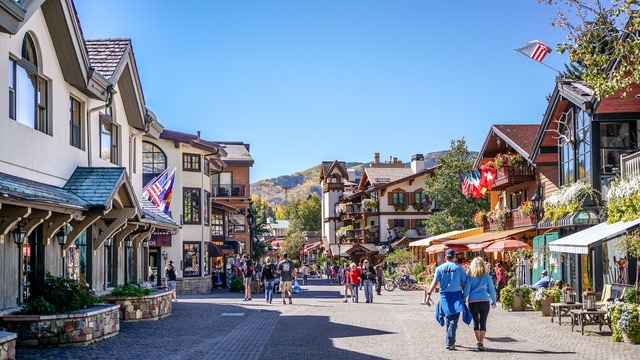 Colorado is known for it's beautiful ski resort towns, and Vail is at the top of the list. Aside from it's fancy resorts and fine dining, Vail is a prime destination for anyone wanting to escape the city for a weekend of camping with several campsites to choose from. With our sweet selection of kuku camper vans and all the camping accessories you need for a blast in the pass, there's no better time to visit the town of Vail than now.
So let's not waste any time!
Gore Creek Campground
Google Map Location
The campground includes over 16 spots to choose from. Although there aren't any electric or water hookups, restrooms are available, and it's a short drive from shops and dining.
Gold Park Campground
Google Map Location
Located a little over 20 miles from Vail and is located in the beautiful forested valley which is near Homestake Reservoir. This area makes for the perfect place for hiking, backpacking, and even some fishing if you're up for it!
Piney Lake Campground
Google Map Location
If you enjoy good ol' boondocking, then this is the area for you. This is where one can truly connect with nature. There aren't any designated campsites, but you won't find as many campers in the area compared to some of the other local campsites.
Pinky Lake is also perfect for taking a canoe and doing some peaceful paddling, and is perfect for photography.
Hornsilver Campground
Google Map Location
There are about 7 camping spots in this campground located conveniently right off of highway 24, which makes it easy to find and get in and out of. There aren't any hookups, but there are two toilets and a dumpster station. Some people have said it can be a little loud being so close to the highway, but it tends to quiet down later in the night.
Camp Hale Memorial Campground
Google Map Location
Camp Hale used to be the training camp for the Army's 10th Mountain Division soldiers during World War II. The valley is still scattered with some eery building remains which make for some cool photography.
There are some fire pits and vault toilets available, but no hookups or water.
What are you waiting for? Book now and plan your trip to Vail!
The awesome convenience of driving a kuku camper van is that they're small enough to provide easy parking and set up at your campground, while also providing an easy experience for driving into Vail and visiting different shops and diners.
You can't get this ease of usability with most larger RV rentals.
If you have any questions or would like more information before booking a Kuku camper van, feel free to let us know!
COVID-19 Cautionary Note:
Make sure you follow all local social safety guidelines for social distancing, including wearing a mask, using hand sanitizer and washing your hands frequently. Guidelines will vary depending on the town.