Top California Concert and Music Festivals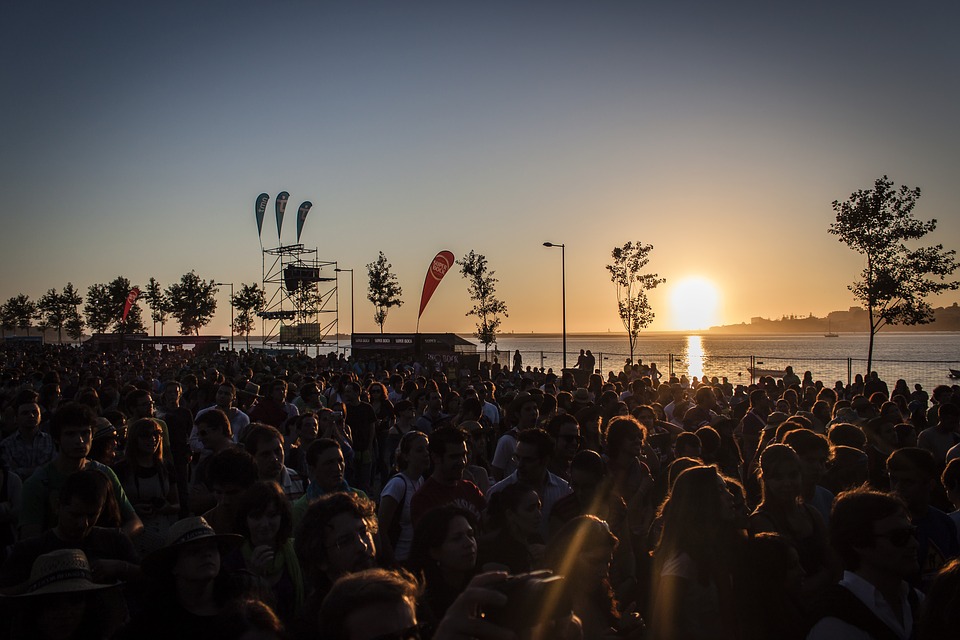 Top California Concert and Music Festivals
Ahh, California. The state where you can surf and snowboard in the same day. Where you can grab some healthy avocado toast as well as In n Out, the finest in fast food. There are tons of amazing things about the state, but one thing that makes California unique is that there are always high-quality shows and concerts going on throughout the state, from Sacramento and the Bay to Los Angeles and San Diego in the South.
Here's a handy roadmap and guide for some of the must-see concerts this year in the Golden State.
Rolling Loud- Exposition Park, Los Angeles (12/14-12/15) OR Coliseum Grounds, Oakland (9/28-9/29)
The largest hip hop festival in the world makes its return to both NorCal and SoCal this year- up in Oakland September 28-29, and down in Los Angeles December 14-15. A multi-day affair, it is perfect for setting up shop in a camper and waiting overnight for your favorite acts to show up. Parking may be limited, but you should be able to find a good spot. As far as cost goes, this can cost you a pretty penny- upwards of $200 for access to both days' performances but if that's out of your budget, you can also purchase a single-day pass as well. Getting there should not be an issue. Exposition Park is in the heart of Los Angeles, just off of the 110 freeway, and the Coliseum Grounds up in Oakland are on the backside of Oracle Arena, a short walk from the bay itself. These are both very accessible areas in terms of road access- but beware the traffic! It tends to get
hard to get around town when music festivals are going on, especially in Los Angeles. Keep this in mind when you are planning your trip out to the festival.
Camp Flog Gnaw- 11/9-11/10, Dodger Stadium, Los Angeles
Another hip-hop/R&B/indie rock concert hosted by L.A.'s very own, Tyler, the Creator. Expect all sorts of good food and drink to go with some great performances by some of the biggest names in music. Like Rolling Loud, the 2-day general admission is around $235 dollars, which can be a serious budget constraint. Takes place on the weekend of November 9. I've heard mixed reviews about concerts at Dodger Stadium- Flog Gnaw was held there last year, and I heard many complaints about the distance concertgoers had to walk to get to the stages but it should be well worth it. Granted, the lineup has not been announced yet- keep an ear out for that, and decide for yourself if it's worth your time and money.
Luke Bryan- multiple dates, Northern California
If hip-hop isn't your speed, maybe some good ol' fashioned country will suit your hankering. Luke Bryan is playing three dates on his nationwide tour up in Northern California, from August 22-24. The first night is in Fresno, the second in Sacramento, and the third in Mountain View. If you're a true diehard fan, you can follow his tour pretty easily- just take the 99 highway from Fresno to Sacramento, good for a three-hour car drive, and then take I-80 down to the 680 to get to Mountain View in the Bay, another two hour drive. Seems a little excessive to me to see Luke Bryan three times- but hey, this is your road trip!
Elton John- Anaheim (9/10-9/11) and San Francisco (9/13 and 9/15)
The iconic superstar is touring the country on his Farewell Yellow Brick Road Tour, in what is reportedly his final tour. Lucky Californians get four chances to see him- two at the
Honda Center in Anaheim, and two shows at the Chase Center in San Francisco. The Honda Center is conveniently located just off of the 5, just north of Angel Stadium. Parking should be abundant here, and traffic relatively mild compared to Los Angeles to the north. The Chase Center is a brand new arena, constructed for the Golden State
Warriors and making its debut as a venue in September. Parking here will be tricky, as San Francisco is generally not too car-friendly, but you can always find a good spot to set up your camper and take the Bay Area Rapid Transit (BART) into the city itself. These are all single-night events, and it might be your last chance to see the Rocket Man star in concert, so get a ticket while you can!
Long Beach Jazz Festival- 8/9-8/11, Rainbow Lagoon Park, Long Beach
Taking place right on the waterfront at Rainbow Lagoon Park and featuring smooth jazz extrordinaire Norman Brown, this would be a great concert to bring along a special someone and a good bottle of wine. Featuring all sorts of jazz, from the aforementioned smooth jazz to more R&B tunes. Low-end tickets seem to be going for around $60 dollars, which isn't too bad, but getting the full three-day experience can run you up into the $200's. It might be a little pricey, but if jazz is your bag, this is the place to be.
Madonna- Select dates in November, The Wiltern, Los Angeles
The "Vogue" superstar is making an extended stay at the famous Wiltern theater, located on the corner of Western and Wilshire in the heart of L.A. She's going to be playing 10 shows at the venue between November 12 and November 25, so there's still time to snag a couple of tickets if you so desire. Traffic in the area can be pretty gnarly, so plan accordingly. Most parking in the area will also charge you, and most of these private lots do not allow for overnight parking, so keep that in mind if you head out that way. I'd only suggest this concert if you're a Madonna superfan- tickets are floating in the $350 dollar price range for the weekend shows, dropping to around $250 dollars for shows during the week. You might as well go to a full-scale festival at that rate!
These are just a select few big-name shows going on the Golden State this year. The
best way to learn about quality, lower-budget concerts is to find venues you like, and stay posted on who is playing where. This can save you a lot of hassle in planning!