Ski resorts to visit with KuKu Ski Camper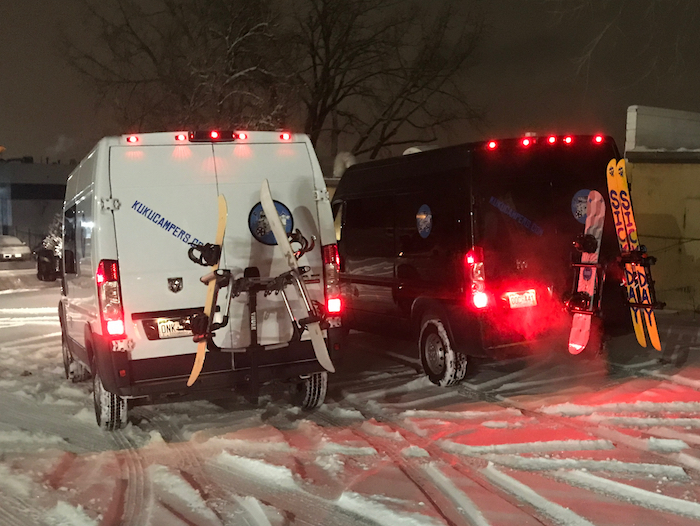 TOP 5 SKI RESORTS TO VISIT WITH YOUR KUKU SKI CAMPER
Nothing beats getting away for a few days to do some skiing!
With perfect snow in most resorts, now's the best time to take your KuKu Ski Camper to the slopes. When it comes to kitchen accessories, sleeping and room to store your ski gear, our ski campers have you covered like pudding.
We've also included some camp grounds nearby the resort facilities if you're looking for sites with more hookup accommodations and area to spread out.
Here's our list of ski resorts with nearby campsites for your camper:
West Fork Camp Ground is located a short 15 minutes south of the ski resort, and includes drinking water, restrooms and fire pits, and is $22 per night.
Ski campers are welcome to stay in the parking lot with prior contact with office. Prospector campground is just 14 minutes west of the ski resort and offers RV parking with restrooms and drinking water for $24 per night.
*3. Aspen, Colorado
Difficult campground is located 15 minutes south highway 82, includes drinking water and restrooms, and starts at $24 per night. However, keep in mind that the highway is closed October-May.
*4. Monarch Mountain, Colorado
Monarch Spur RV campground offers optional hookups including water and electricity starting at $35 per night and is just 11 minutes away from the resort.
*5. Vail, Colorado
Gore Creek campground is located just 13 minutes east of the resort and includes drinking water and restrooms starting at $22 per night.
*We contacted these resorts ahead of time and asked about parking your ski camper at their facility overnight. Guess what? They're totally cool with it! All you have to do is give their office a call before you arrive, just so they get your KuKu camper booked, and let's hit the slopes while there's still snow!