Rocky Mountain National park must see..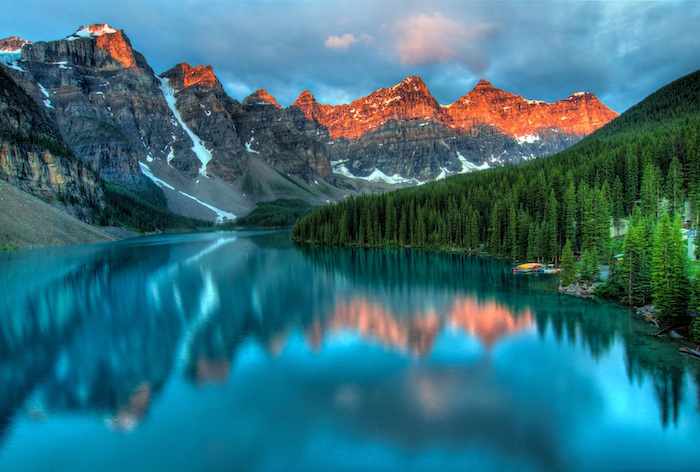 ROCKY MOUNTAIN NATIONAL PARK MUST SEE PLACES TO VISIT
It's been said that if you want to experience the full beauty of the entire Rocky Mountains, stand in Rocky Mountain National Park. From the breathtaking mountain and peaks, to the valleys and scenic lakes, this fast range of natural wonder is home to all types of wildlife including moose, bears, foxes and bald eagles.
There's several places to visit in the park, and we've taken the time to list the top must see places to visit. We do recommend visiting on weekdays or outside of the Summer, and calling ahead for your camping reservations, as the park receives vast amounts of visitors. For more details, click here.
1. Trail Ridge Road
Known as one of the scenic wonder roads of the world, the 360-degree view of majestic mountains will make you feel like you're in a different world.
2. Bear Creek Lake
The beautiful lake with Long's Peak in the background was chosen for Colorado's state quarter in 2006, and understandably. You can start your hike around the lake beginning at Bear Creek Lake Road.
3. Longs Peak
The only fourteener in RMNP, Longs Peak can be seen anywhere in the park and offers opportunities for individuals to do extreme hiking as well as capture some amazing photos of the landscape below.
4. Morain Park Campground
One of our favorite campgrounds in the park, Morain allows easy parking for your KuKu Camper and walking distance to restrooms, a cool outdoor amphitheater (if you're lucky, maybe they'll show your favorite Pixar movie when you visit) and has seasonal restrooms. For reservations and info, click here.
5. Stanley Hotel
Although technically located 5 miles outside of RMNP, you just can't pass by the area without visiting the Stanley. You can book a tour without having to book a room, which allows you to learn its story, feel the "spirit" within the rooms, and see the picturesque trees and mountains that make it a popular mountain get away.
If you would like amore detailed overview of the Rocky Mountain National Park, we recommend checking out this article written by Brian for OutsideHow.