Rock Climbing Colorado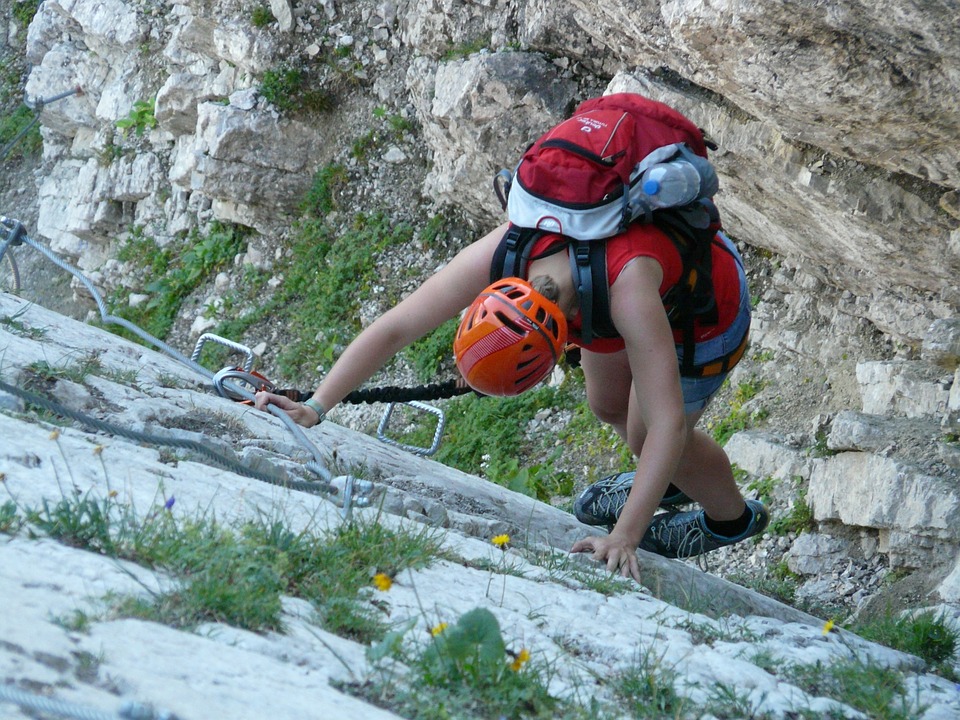 Rock Climbing Colorado
Colorado is home to some of the best trails and hiking in the entire United States- not to mention the Rocky Mountains. It would make sense, then, that some of the best rock climbers in the world go there to hone their skills and practice climbs.
Even if you're not a pro, you can find a climb to match your skillset, as Colorado has plenty to offer for all levels of ability. With that in mind, here are some of the best places to rock climb in Colorado.
Precautionary Steps
Of course, it would be irresponsible of us to not remind you to always be prepared when going rock climbing! First and foremost: KNOW YOUR ABILITIES. If something seems like it's too hard for you, or you don't see a reasonable way to pull off a move, don't risk it. Of course, if you're roped in and have a harness, you shouldn't fall, but still, you don't want to go crashing into the cliff face because you thought you could execute a move that was too hard for you.
In a similar vein, know the climb itself. You should have an idea of how to scale the rock and how long it should take before you attempt to climb it. There are plenty of rock climbing guides on the internet for the more famous spots which highlight which techniques are best to use in certain situations. The park rangers can also help you with equipment needs as well as general information about the best routes and where to start.
Be sure to bring plenty of water! Especially on longer climbs, it is easy to get dehydrated, so be prepared. A snack that can fit in your pocket might be a good idea as well.
Onto the Fun Stuff!
One of the most popular rock climbing sites in all of Colorado is ​The Garden of the Gods​, a National Natural Landmark renowned for its sandstone formations that exceed 300 feet.
Located just outside of Colorado Springs, there are plenty of routes to climb up that are well established. Keep in mind that not all of the rock formations are designated for climbing, so be sure to check with park rangers about which ones you are allowed to scale. There are few feelings that compare to getting to the top of one of the sandstone towers and looking out at the iconic red rocks, with Pikes Peak looming in the distance. What a view!
Meanwhile, in ​Rocky Mountain National Park​, you get to pick your poison. Rock climbing, ice climbing, and bouldering are all options at this climbers' mecca. Some of the most famous climbers in the world hone their talents here, and there's something for all skill levels. If you're a newbie, you can talk to the park rangers and get a guided tour to ensure you get the best routes for your abilities.
They also rent out equipment if you don't have your own. At the other end of the spectrum, there are some rock-climbing routes that can take multiple days, so if you're a seasoned veteran of the sport and looking for a challenge, you can try one of those routes. Bivouacking requires a permit, so check in with the park rangers if you're going to be setting up camp on the cliff faces. With dizzying heights as well as easier climbs, the sky truly is the limit in Rocky Mountain National Park.
Just outside of Estes Park, in an area known as Lily Lake, is ​Jurassic Park​, an excellent climbing area famed for its sheer cliff faces. Made iconic for its particularly flat face known as The Edge of Time, Jurassic Park is
well-trod, but there are plenty of routes to use for many different experience levels. It also offers some pretty amazing views, with wildflowers abound and overlooking the lake beneath you.
Several different rocks offer different challenges, and this is definitely an area you can come back to over and over again. Granted, it may be a bit crowded, but for good reason; Jurassic Park has some of the best climbing in the state.
About an hour southwest of Denver in Pike National Forest lies the Devil's Head​, a collection of granite towers and formations that has only been developed as a climbing area by a small group of route developers starting in 1993. Nonetheless, there are over 800 routes up the various granite formations now.
From some of the peaks, you can even see the city of Denver in the distance! These climbs are all pretty challenging, so newcomers beware. Another benefit of this spot is that there's tons of free camping, and you can hike straight from the campsites to the crags. Great climbing and cost-efficient- sign me up!
If you really want to challenge yourself, ​Rifles Mountain Park ​offers some seriously gnarly climbs that will push you to your limit. The solid limestone cave walls are polished by years of climbers ascending the walls, but there are still plenty of footholds and grips.
Some parts of certain routes involve climbing at a nearly horizontal position, so I hope you have good core strength! Completing just a single route here is no small feat, so you need to prepare and have some serious experience before attempting anything at Rifles.
If you're looking for some good climbing year-round, the south-facing ​Shelf Road ​stays relatively nice all year. While other climbing
spots get snowed in and become frigid in the winter, Shelf Road stays pretty warm, making it a great spot for some winter climbing.
There are routes for all skill levels at this spot just outside of Canon City, with some breathtaking views at the peaks of the solid limestone cliff faces. Camping is $7 dollars a night, and it's worth sticking around for some hiking as well.