Handy Campers Checklist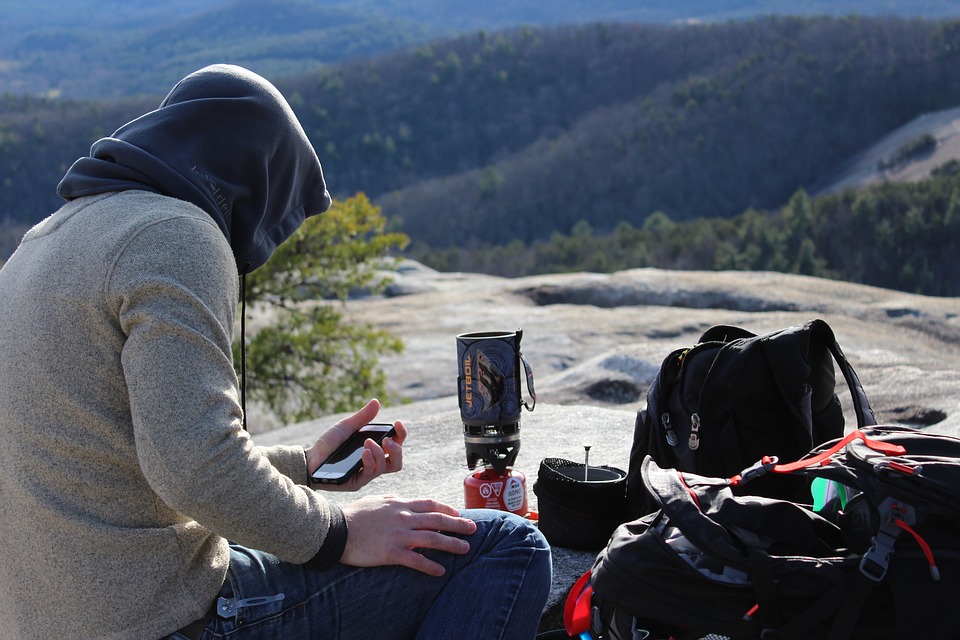 Handy Campers Checklist
So... You've decided that enough is enough​.
You're tired of the everyday work routine of hearing the alarm clock goes off, forcing you to go to work, listen to angry customers yell at you, and going back home, just to do it all over again tomorrow.
You need an escape plan. You need something to rejuvenate your mind.
You have friends that can't stop talking about their camping trip to the mountains, how much fun it was, how restful they feel, and how they can't wait to go on their next trip. This sounds like exactly what you're looking for.
You want in!
You decide that next weekend you're renting a Kuku camper van and you're blasting out of here to become one with nature.
But before you begin your quest, you probably have some questions, especially if the whole surviving in the wilderness for a few days is new to you.
One of the most common questions new campers ask is "What should I bring?"
The last thing you want to have happen is for you to arrive at your destination ready to build a warm cozy campfire for your s'more, only to realize that you forgot the matches at home. To your utter disappointment, you will have to eat your s'more cold!
Before you start panicking about what you should bring, checkout our handy campers checklist of essential items to bring in order to make your camping trip a success:
Warm clothing
Although the summer months promise warm weather, the nights in the mountains can reach cold temperatures, and it's important that you don't just wear a tanky, shorts and flops.
A few essential warm pieces of clothing to bring with you are:
A hoodie
A beanie or other warm hat that covers your ears
Extra pairs of wool socks
Extra blankets
Sun protection
Do not be mocho on this one - you will regret not preparing for the sunshine! The most important thing is to bring sunscreen. You will potentially be hiking hours in the sun, which is plenty of time to cook you into to a nice medium rare. Also, bring a good pair of sunglasses to protect your eyes from being strained if you're not used to being outdoors.
Right shoes
Okay, you will be jumping into mountain streams, climbing up rocky paths, and hiking through deep mountain brush - you gotta bring the right shoes, and converse or vans don't count! A good comfortable pair of tenny shoes or cleats is perfect for mild camping, and if you plan on scaling some steep mountain sides, be sure to bring a good comfortable pair of hiking boots. We do recommend also bring a pair of slippers or flip flops to put on quickly. Trust us, when the toilet calls your name at the wee hours of the night, the last thing you want to do is try to tie your shoelaces half asleep. You'll want something you can quickly slip on!
Campfire accessories
If you're planning on building a campfire, be sure to bring these essential items to help make your task easier!
Lighter fluid.​ Oh the magical liquid that has saved many a camping trip! Don't forget to bring a bottle of lighter fluid to pour on your kindling and logs, making for a faster, hassle-free fire starter!
Campfire wood.​ Never assume that you can find campfire wood in the area you'll be camping. In fact, some campground forbids the act of collecting natural firewood. Stop at your local supermarket or gas station and purchase 2-3 bundles of wood to take with you.
Kindling.​ Although most campgrounds will allow you to collect twigs and sticks for kindling, bringing some from home to help build your fire is a good idea. Some kindling ideas would be to bring newspaper or cardboard.
Matches.​ Better yet, make sure they're waterproof. You can also bring a lighter - whichever is easier for you!
Food and snacks
Here is a simple and easy break down of food and snack ideas to bring with you on your trip. Don't forget to bring a cooler and ice to help keep perishable foods preserved!
Breakfast:
Granola
Yogurt
Instant oatmeal
Fruit cups
Raisins
Maple syrup
Pancake mix
Pop tarts
Eggs
Bacon
Bell peppers, onions (for omelets)
Instant coffee
Milk
Orange juice
Cooking oil or butter
Lunch:
Peanut butter, jelly
Bread
Turkey meat
Sliced cheese
Tortillas (for wraps)
Mixed veggies
Pre-cooked grilled chicken
Dinner:
Packets of dried soup
Hot dogs and buns
Corn on the cob
Snacks and condiments:
Salt and pepper
Ketchup and mustard
Mayo (squeeze out fo the bottle type)
Shredded cheese
Trail mix
Granola bars
Gatorade
Bottled water
Beef jerky
Dried fruits
If you love cooking, don't forget that our Kuku Camper Vans come stocked with everything you need to cook out in nature. We include everything from pots and pans, plates and silverware, spatulas and spoons, and even a little gas stovetop to fry your foods within the comfort of your Kuku camper. We even provide dish soap and washcloths so cleaning up is a breeze!
Bedding and pillows
Be sure to bring a warm sleeping bag and a couple of pillows. Our camper vans keep the heat in pretty good, but when temperatures get cold out, you always want to have warm bedding!
Bathroom essentials
Most campgrounds offer public restrooms, but make sure you bring some basic bathroom essentials anyways like the following items:
Tooth brush
Tooth paste
Deodorant
Toilet paper
Tampons
If you have any questions about booking a Kuku Camper Van, feel free to contact us, and our amazing staff will work with you to get you into a camper van that feels right for you!