Campgrounds Near Colorado's Red Rocks Amphitheater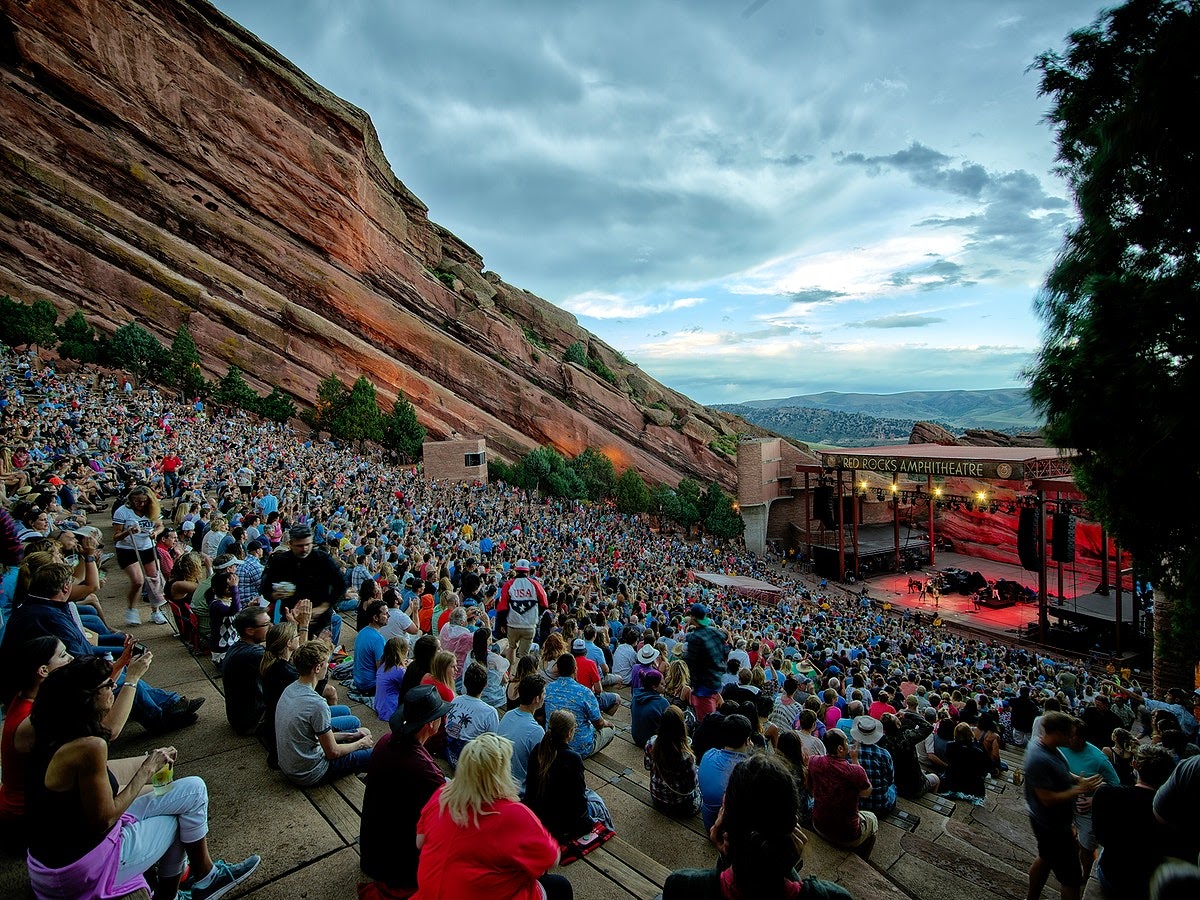 "Gather wood, build a fire, stay up all night with the fire and stars." – Antler.
Campings are a great way to unwind and spend some time exposed to nature, chilling by the beach or kayaking. Hike through the mountains or experience peace under a sky full of stars. 
If you are setting on van life ventures, especially outside Denver, check out a legendary music venue, Red Rocks Amphitheater, that comes with diverse destinations that should be on your checklist. Located near the foothills of Rocky mountain, this place comes with a beautiful and mesmerizing view of sparkling lights and amazing rock formations. Known as a destination for music artists since 1906, this place comes with an aura that can soothe your soul with fine-tunes and melody.
Various campgrounds are equipped with facilities to make your journey and adventure comfortable. Here we have listed where you can stay while you play.
Places to camp near red rocks amphitheater
Indian Paintbrush campground
If you are looking for convenient and affordable accommodation, the Indian Paintbrush campground, which is around 10 minutes away from Red rock, should be on your list. There is so much this place has to offer its visitors; that is why resisting to stay over at this place is difficult. 
This ground gets impressive traffic from the event and concert-goers nearby Red Rock Amphitheater. When you purchase a camping fee or look for an overnight stay, you also get Bear Creek Lake Park passes.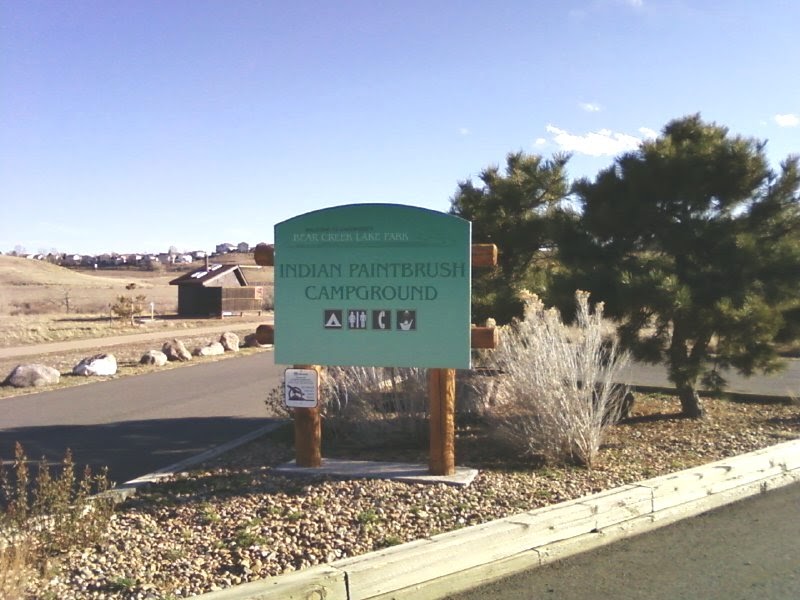 The camping ground offers a beautiful view of mountains and amenities such as a clean bathroom, hot showers and 47 sites equipped with electric amenities. Each site comes with fire rings, a grill, a picnic table and group sites that can handle a capacity of 25 people and more.
Another attractive feature of this camping ground is that it is located inside the park, comes with a short walk to a big soda lake and has a swim beach with a bike trail. You can also enjoy horse rides around the park. 
Chatfield State Park campground
Surrounded by beautiful rolling foothills, an expansive reservoir and abundant wildlife, Chatfield State Park is equipped with various amenities such as drinking water, hot showers, flush toilets and internet coverage, making this place a comfortable place to stay that will be hard for you to leave.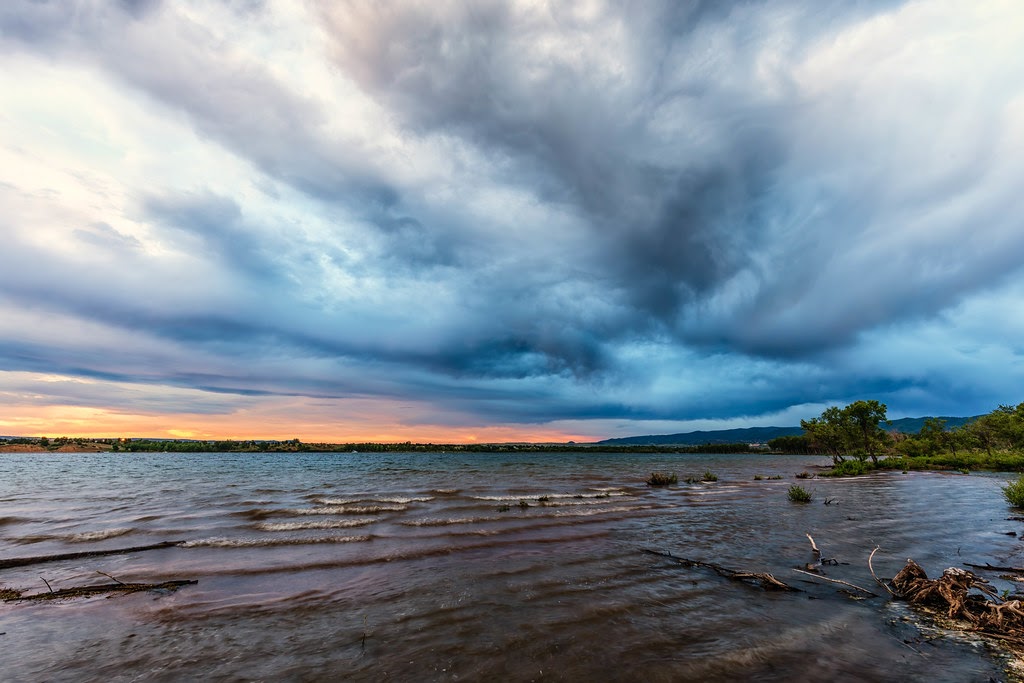 This campground offers camping, hiking and bike trails. Slocum Cabin, a historical, recreational lake, can mesmerize you with its serenity of hot air balloon. Comes with 197 sites, this camping ground is decked up with picnic tables, grills, greenery and an enthralling view of foothills. 
While enjoying your stay here, do not forget the afternoon hiking through the beautiful foothills of Red Rock Amphitheater for enjoying some good music and dance. 
Golden Gate Canyon State Park
Escape to the serenity that can rejuvenate your senses; though it is a little far away, 30 miles west of Denver, The Golden Gate Canyon State Park is worth an extra drive. You will find 35 miles of multi-purpose trails for hiking and biking. 
This camping ground features 152 primitive and electric campsites, with 6 cabins, 2 yurts and accommodation for group camping.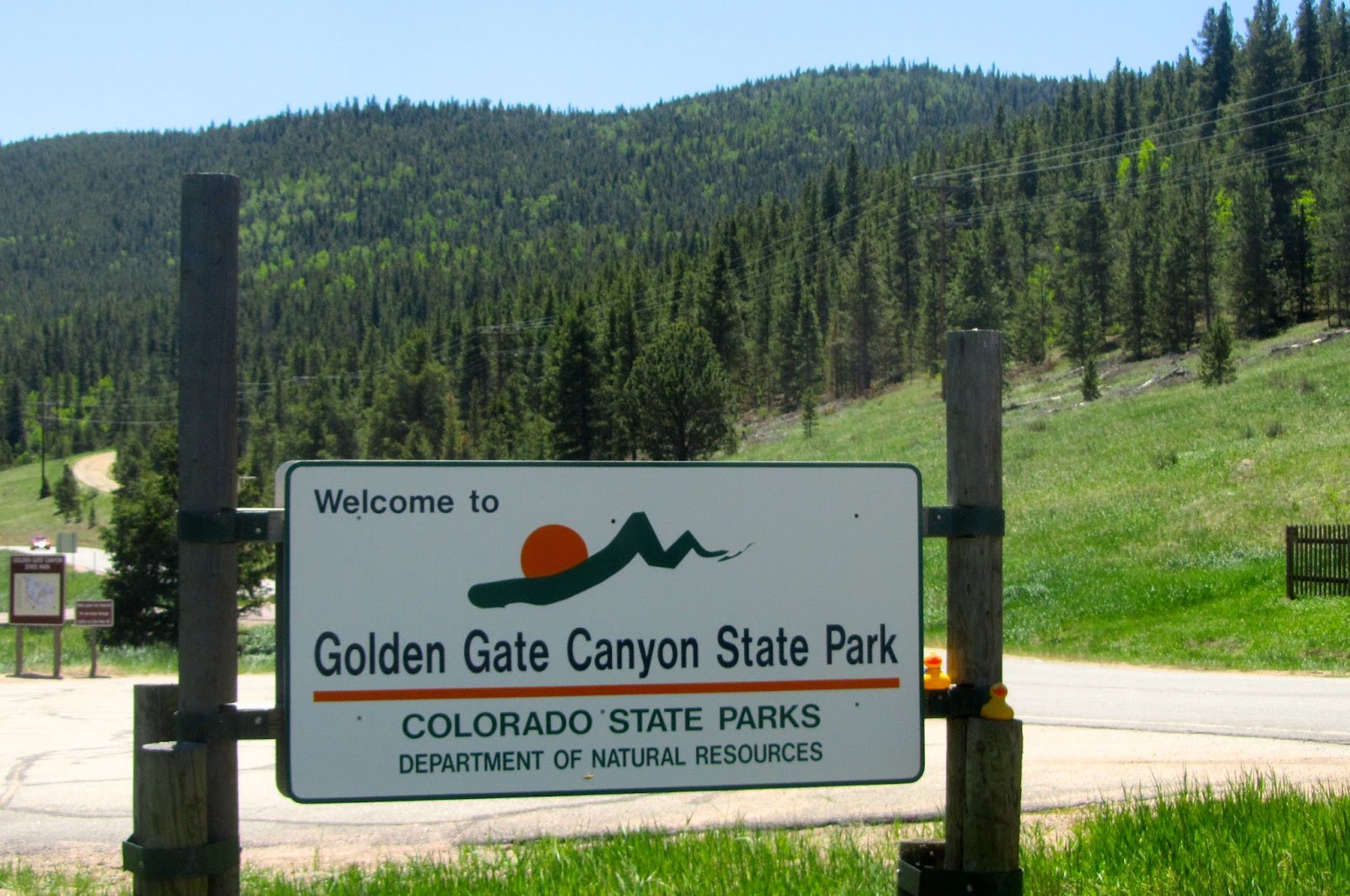 Golden Gate Canyon State Park is Pet friendly. It consists of various on-site activities such as birding, biking, skiing, fishing, backpacking, horse riding, hunting, nature trail, rock climbing, scenic attractions, snowshoeing, wildlife excursion and camping. 
There are arrangements of cabins, cottages, group camping, lodges, RV sites and tent sites. 
Red rocks Glamping
Comes with a picturesque view, and a combination of Red Rocks Glamping and historic Red Rocks Amphitheater can create an experience that will stay with you forever. This campground comes with various tent sites, fully equipped with amenities such as luxury tents and yurts. Visitors here come for a concert but end up staying for ambience.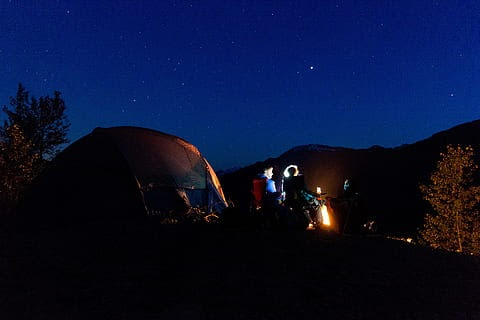 Open for booking from Thursday to Sunday; this camping ground has a lot to offer its visitors, such as luxury tents, clean restrooms, water, air-conditioned restrooms, a community grill, a shaded lounge and an amazing view of Red Rocks. 
This camping ground is open for hiking, concerts and fishing nearby Beer lake.

Bear Creek Lake Park
Nested in the heart of Cumberland State Forest, Bear Creek Lake is an amazing getaway for enthusiasts and equipped with amenities that make a perfect stop for campers. This Lake Park comes with beautiful serenity and a nice network of bike trails; not just that, this camping ground is also equipped with sites for RV's and tents.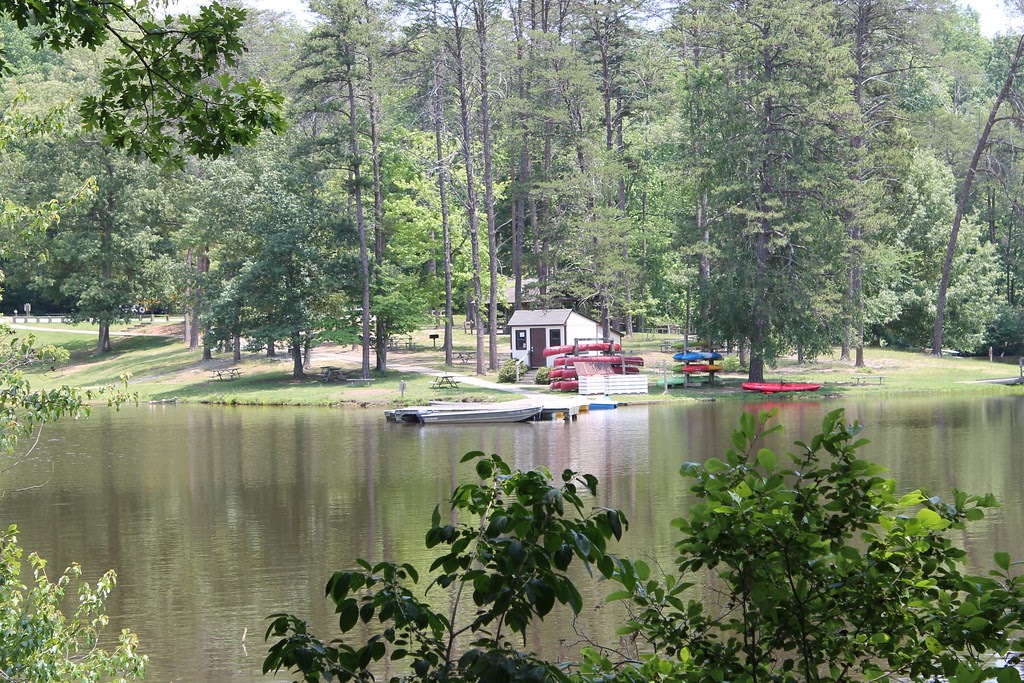 This park offers 50 campsites and 12 cabins for a luxurious experience. You can also find bunkhouse and lodge rooms. Spread over 326 acres, there are various recreation activities you can enjoy, such as boating, hiking, fishing, swimming, archery, picnic, mountain biking and wildlife excursion. Group camping is also available to go to a boat ramp and shop at a gift shop nearby park. 
Each campsite comes with a table, fire rings, electric hookup, showers, RV dump station, clean drinking water and grills. 
Chatfield reservoir near Littleton
This beautiful park is quite popular among hikers, campers, bikers and picnickers. One glance at the Chatfield Reservoir, beautiful rolling hills, wilderness and abundant amenities makes this campground impressive. All of these sites are equipped with electricity, well-spaced and greenery. 
Well maintained and clean, this campground comes with positive vibes to enjoy your stay here while on the road. With 145 RV sites, 197 sites, tent sites, clean restrooms, and clean water, this place is well equipped to make your stay comfortable.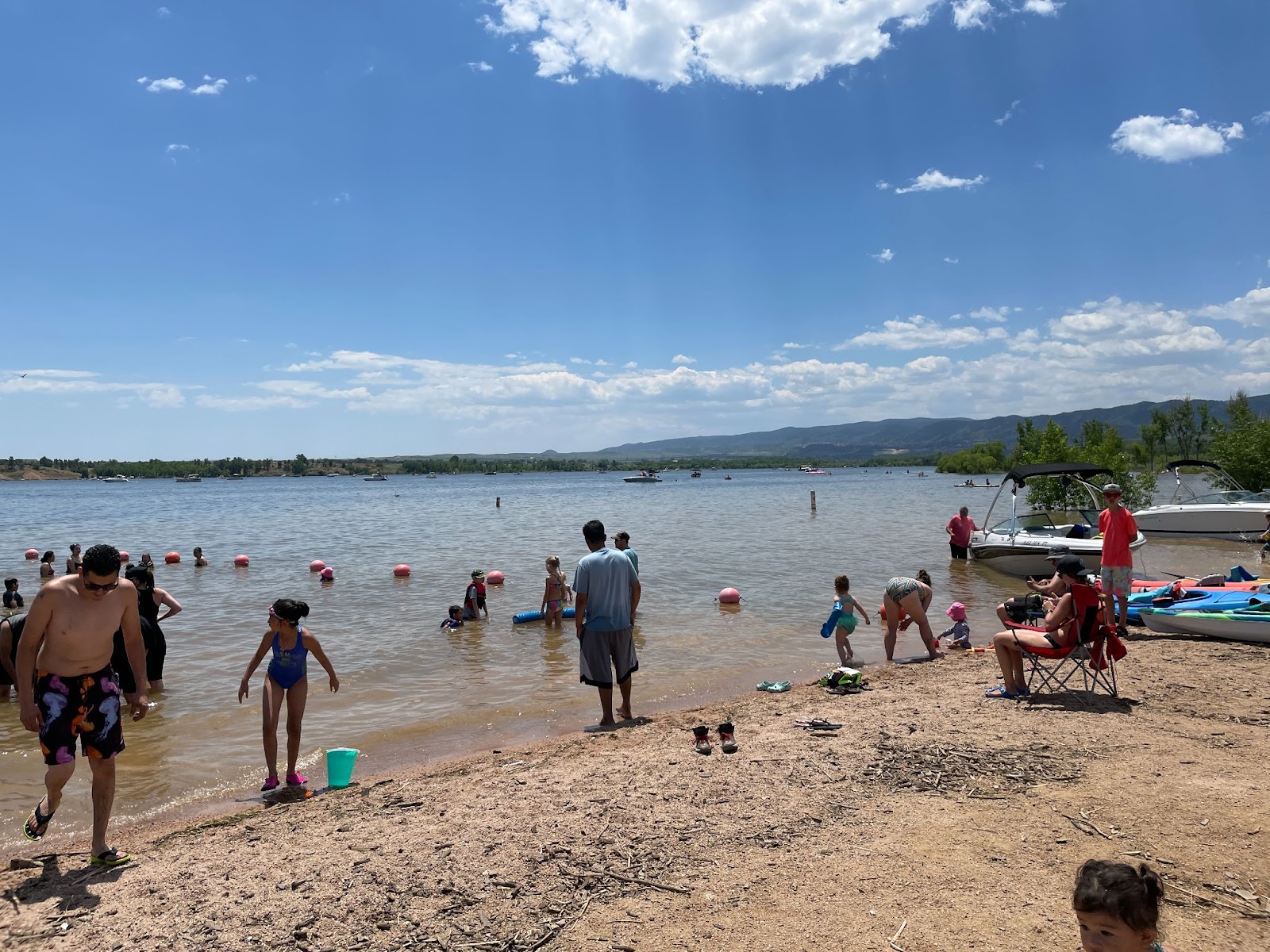 The Chatfield State Park offers its visitors multi-purpose outdoor activities with boating, fishing, hike trails, camping, and horse riders. It also comes with a fully fenced dog park and ponds where your pets can also take a dip. There is plenty of parking, and along with that, you will find paved and natural trails. 
Just a few miles from the Denver metro is a perfect getaway for weekend campers or visitors who are looking for a place to crash for a few days or weeks. This campground can give you a great experience for your next venture in the mountains.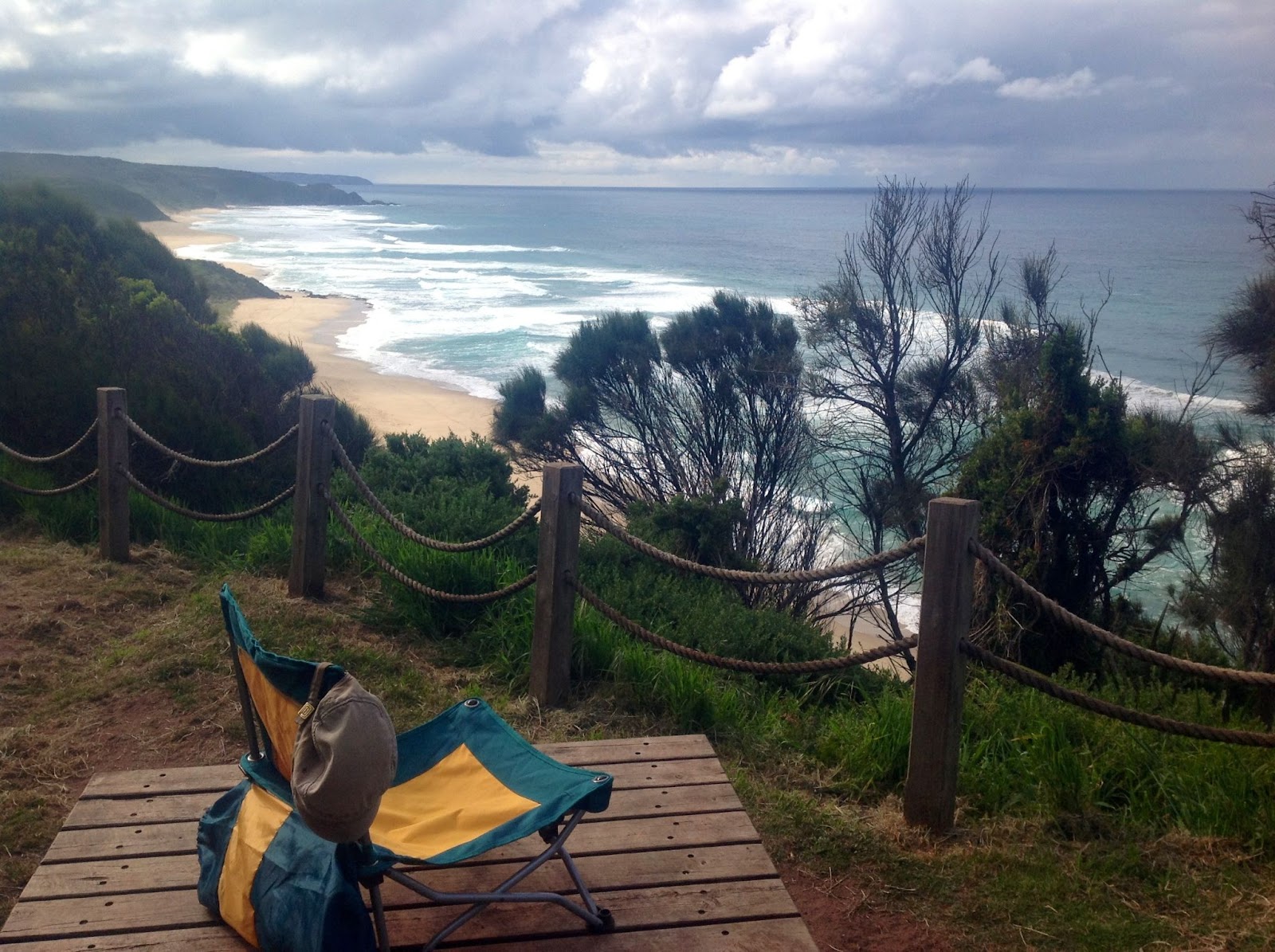 Buffalo creek campground
Nested along Buffalo Creek, this park is used for multi-recreational purposes and offers facilities such as camping, picnic, fishing, hiking and nature walk. Open meadow, the flow of beautiful steam and home to a diverse range of flora and fauna, this park is spread around 128 acres.
Equipped with water hookups, fire ring and picnic table individually available at each campsite. A vault type restroom, playground and horse stable. There is a provision of a sanitary dumping station, so when it comes to maintaining this place, you will find it clean. Booking for this campground is reserved based on a first-come-first-served basis.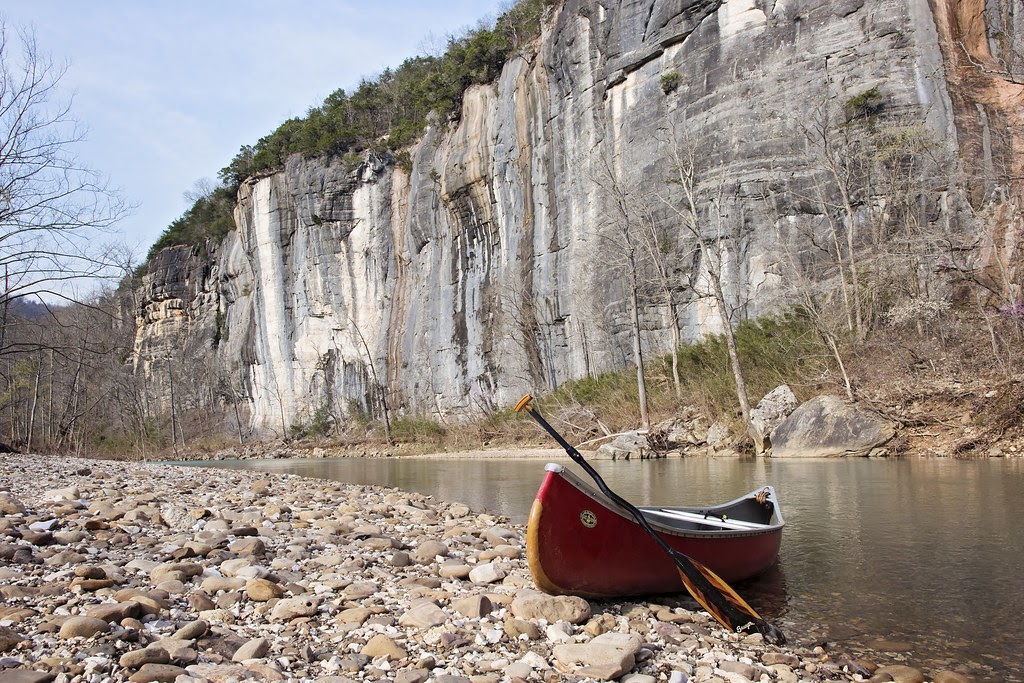 Summary
Camping lets your soul connect to nature at a deeper level, especially when it comes to rocky mountains. Comes with a beautiful picturesque view and historic essence, camping near Red Rocks Amphitheater is worth visiting for a quick hike. Natural trails and the availability of some full functioning campgrounds can make your stay comfortable. There are countless campgrounds available, though I couldn't make a list; they are as good as any.