Best Campgrounds in Colorado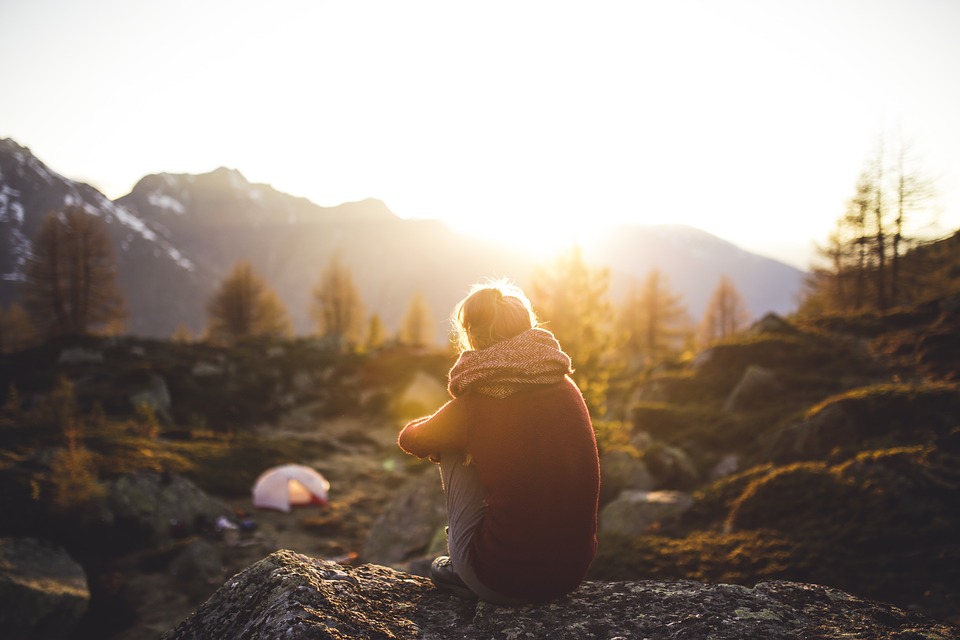 Best Campgrounds in Colorado
Happy trails! Here in Colorado almost every trail is a happy trail, it's just figuring out which one is right for you!
There are trails that wind up and down the mountains, and some that take you through vibrant, colorful meadows. There's even treks that will take you through the seldom seen dunes of Colorado, and others that open up to an ethereal lake. And while a day hike can do wonders, there's nothing quite like falling asleep under the brightest stars. All this and more can be found in Colorado, you just need to know where to start! Check out this list of the top campgrounds in Colorado to find your next adventure:
Little Molas Lake Campground
Located in the San Juan National Forest, the Little Molas Lake Campground is one of the best spots in all of Colorado for camping. Here you will have direct access to the Colorado Trail, and stunning views of both mountains and a lake. This is the perfect location during any season, although it is a good idea to watch the forecast before pitching a tent. Even in the summer the area is known for rain, hail, and during the colder months: snow so it's best to come prepared!
Saddlehorn Campground
This is one of the fastest campgrounds in the state to fill up, so get in early! Saddlehorn is such a popular establishment as it is currently the only campsite inside the Colorado National Monument. It also has limited spacing because of how many people want to bask in the beauty of this location! Here you can back country hike all day long and see something new at every turn. It is open year round, although reservations are highly recommended. Especially during peak season, which is typically March to October.
Pinyon Flats Campground
Camp at one of the premiere sights in not just Colorado, but the whole country! Pinyon Flats Campground is recognized amongst seasoned travelers as one of the best destinations for hiking, with a fantastic campground to boot! Here you will find winding paths and all that Colorado beauty, along with steep slopes perfect for any number of winter sports activities. Here, an overnight stay costs $20, and an extra $10
if you need a parking spot. Not the cheapest on the camping menu, but well worth every last penny.
Arapaho Bay Campground
Looking for a little bit more solitude? Arapaho has you covered! Here you can enjoy all the perks of a campground without all the noise. Not to mention the views of the lake! Here you will sleep aside stunning views of Lake Granby and surround yourself with numerous trails to choose from for all day fun! There are three other campgrounds in the Arapaho Bay area, but this is by far the best in both quality and quietness!
Lake Irwin Campground
Spend your night surrounded by the Elk Mountains! Here the gentle slope of the mountain ridge is reflected in the glistening waters of Lake Irwin. There are paths available to hike, bike, and stroll through all around and even fishing available at the lake. Lake Irwin is the perfect place to go if you want to do just a little bit of everything. And the campground itself is well maintained, and usually has more than a few vacancies to fill throughout the year!
Oh Be Joyful Campgrounds
Settled on the outskirts of Crested Butte, Oh Be Joyful Campgrounds is one of the premiere places to lay a tent for the night. It is famous for being seated in an incredibly beautiful portion of the Colorado Mountains. It is also extremely popular! Especially during the summer months --- so if you're looking to make a friend or two on the road less traveled follow the joy! If you prefer to enjoy your paradise in peace, try coming during spring! Not only are there less people, but the flowers are in full bloom setting a vibrant aesthetic to the whole scene.
Silver Bell Campground
Visit the best place to camp for those visiting one of Colorado's best destinations: Maroon Bells. Maroon Bells is known by the twin peaks located in the Elk Mountains that are separated by approximately 0.3 miles. Here you can throw down for the night across from wildflower meadows and surrounded by thick, lush nature. There are just about 14 tent sites so be sure to reserve a spot ahead of time or have a background option in place. The Silver Bell Campground is a great place to start the day as the
paths will take you right into and through Maroon Bells for some of the most stunning views in all of Colorado.
Piñon Flats Campground
Although you may have a picture of Colorado already in your mind, don't limit yourself! Piñon Flats is one of the most unique places to camp as this is actually a part of the Great Sand Dunes National Park. Rather than trekking through the cold Colorado snow, here you can venture through the golden sand! This is even a popular place to go sandboarding if you're looking to embrace your wild side. If you've seen all the snowcapped mountains and dense forests you'd like to see on your trip to Colorado, try out the distinctive beauty of Piñon Flats.
Bear Lake Campground
Slopping mountains meet vibrant, lush forests in this Colorado pride. Bear Lake Campground is an oasis at the beginning of the 14 mile trek that is the Indian Creek Trail. This is a popular destination for those who want to spend a night in nature, and it is one of the best campgrounds to explore your trailblazing hobbies. Here you can hike and bike the path, same as anywhere else, but you can also ride horses or ATVs down the trail. There is even a lake at the center of it all that reflects all the beauty around it to create a truly memorable scene. Check out Bear Lake Campground if you want to truly explore Colorado beauty.