A Guide to Free Camping in the Western U.S.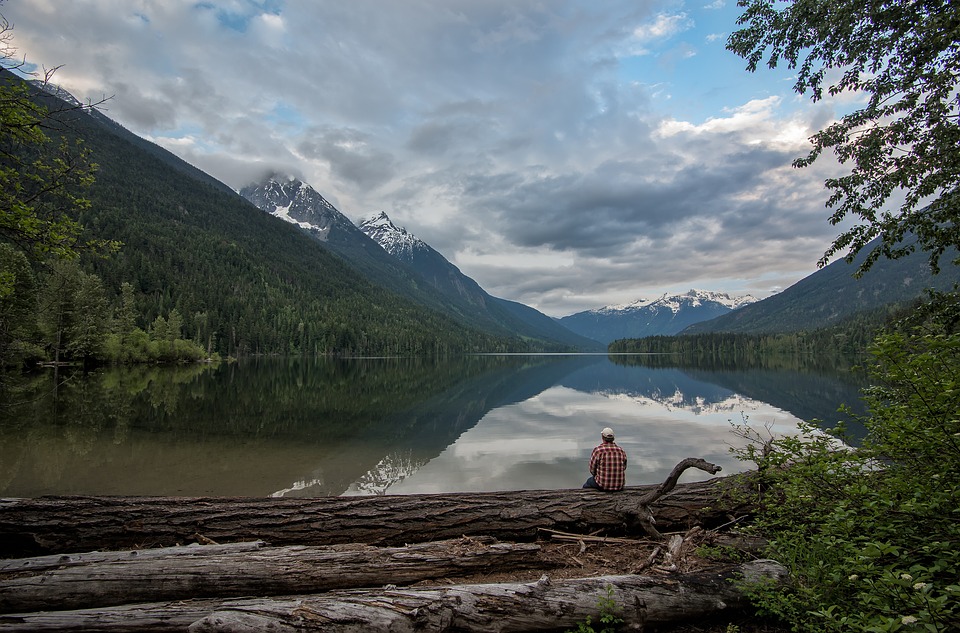 A Guide to Free Camping in the Western U.S.
There's no camping like free camping! There are plenty of campsites that do not charge for overnight stays, from California to Colorado. Whether you're trekking cross-country in a kuku camper van or just looking to stay a few nights in a tent, there is a campsite for you. Here's a quick look at some great free campsites, along with what you'll need to bring along and expect out of them.
Supplies
Part of the reason that free campsites are free is because they don't offer any amenities- that is, there's no running water, no waste disposal, and sometimes, no toilets- not even pits. Due to this, you'll need to come prepared. Bring plenty of garbage bags and containers for storing waste as well as your food supply. It is good practice to abide by the Leave No Trace (LNT) principles of outdoorsmanship, so if you're not familiar with those, now is the time to read up. Bring plenty of water for cleaning as well as drinking. Foldable chairs and tables will be of great use, but aren't necessary if you're in a camper or RV. Toilet paper and a shovel are necessary for taking care of your you-know-what. Something else to consider is that while the campsite may be free, it may not necessarily be free to park there overnight, so be sure to bring money just in case. With all of that said, let's look at some of the most popular free sites in the Western United States!
California
There are tons of free campsites in California, one of the most camper-friendly states in the US.
One popular spot is the Veterans Park Dump Station, located in Monterey, right on the Bay. It is situated right next to the iconic Pebble Beach, and offers great hikes and views of the surrounding bay. This site is notable for also offering water refills as well as the dump station and restrooms.
Just south of Lake Tahoe is the Luther Pass Dispersed Campsite, a beautiful campground located deep in the Sierra Nevada range. Open between May and November, this site is also the trailhead for the Tahoe Rim Trail- Big Meadow. It also includes pit toilets.
Farther south, just outside of Sequoia National Park, is the Alabama Hills Recreation Area, just outside of Lone Pine. It offers stunning views of the surrounding Sierra Nevadas. There's tons of space for boondockers, and you'll be sure to find a suitable space for your camp.
Farther south still is Joshua Tree National Park, located in the desert interior of San Bernardino County. There is free camping throughout the park, which offers desert landscapes and rock formations that look like they're from another planet. The iconic Joshua trees twist and curl under the hot desert sun, and there's plenty of space to rock climb and hike through the vast desert.
Oregon
Another camper-friendly state, Oregon offers a variety of scenery and landscapes. The Mineral Camp Campground, located in Umpqua National Forest, is a lush campground situated right between a grove of Douglas firs. It includes fire pits and pit toilets, but no running water, as its remote location makes your camping experience serene and peaceful. It is particularly quiet in the offseason.
The Painted Hills Dispersed area, outside of John Day Fossil Beds National Monument, offer campsites along the John Day River and easy access to the colorful and vibrant hills that are the John Day Fossil Beds. Camping in the national monument itself is not allowed, but the surrounding land is free, and you should not have trouble finding a good spot to set up camp.
The Nehalem River Dispersed campgrounds make for an excellent stop if you're traveling up the Oregon coast. Located within Tillamook State Forest, the temperate rainforest climate makes for some amazing greenery, and there's lots of hiking to be had along the various dirt trails that lead to and from the Nehalem River.
Utah
Utah, world renowned for its national parks, offers lots of free camping near their famous sites. The National Forest surrounding Bryce Canyon National Park is largely free for campers, and is situated as close as a half mile from the entrance to the park. You will be deep in the forest, peaceful and isolated. It sure beats spending money to camp at the facilities in the nearby Bryce Canyon City.
La Verkin Overlook, located 18 miles outside of the entrance to Zion National Park, is the closest you can get to the iconic park without having to pay. It is well worth it, however; the red rocks, eroded by years of wind and weather, are simply breathtaking, and there's plenty of trails and viewpoints throughout the park. While it is admittedly a bit far from the park itself, the overlook has a beauty all of its own, and you can split time between the two areas if you have a car.
Arizona
The East Viewpoint in Kaibab National Forest is a wonderfully secluded area that overlooks the surrounding Grand Canyon. It's seven miles from the nearest paved road and a very primitive campground, but it is well worth it if you're into great viewpoints.
The Scott Reservoir in Eastern Arizona offers a 5-day maximum stay. It is very close to the local town of Pinetop-Lakeside- roughly two miles. Activities include fishing, hiking trails, and even boating on the reservoir. It's a great way to beat the dry Arizona heat.
Just off the 93 near Kingman, on the border between Nevada and Arizona, is a popular campsite, if a bit noisy. A great place for hiking a viewing the surrounding desert rock formations, the area is also very dog-friendly. Perfect for boondocking on your way to another area.