7 Ultimate Camping Apps for Vanlife Road Trip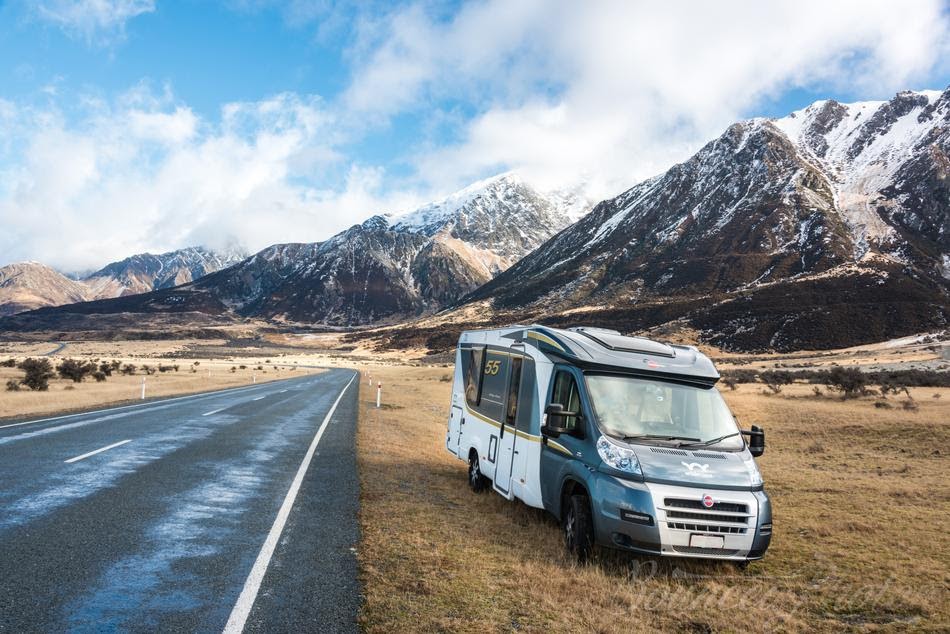 Camping is a different type of adventure full of wanderlust and sunsets. Wake up to the same question every morning, "where should I head next?" there is happiness between leaving your comfy couch and soaking your soul in national parks, mountains and beaches. 
A van life helps you disconnect from the monotonous lifestyle that we all get stuck with. Not just singles but families and kids and pets also adopt the ideology of stripping outside filters and encountering roads less traveled. 
"Forget the map, roll down the windows, and whenever you can, pull over and have a picnic." — Jim Hensen.
What are the biggest challenges that come along with the van life? What campsites should you choose? Where should you stop? Where can you dump waste? What sightseeing can be included? Does camping ground come with a wifi connection? We have answers for all.
Why do you need a Camping app?
Whether you are planning a road trip to the mountains or heading to a beach on your camper van, planning your expedition is necessary; this is where camping apps can be helpful. To make sure that you visit every destination on your wishlist, you need some prior planning. 
Camping apps work as a secret weapon that can avoid your feeling of regret later that you could have done so much more or seen better places. 
To make your adventure unforgettable, we have listed some best camping lists that can be helpful for planning a better journey. So gear up and make the most of your road trip and camping. 

How to make van life road trip successful with ultimate camping apps
As Van life is blooming among people, various applications have surfaced for finding epic spots where you can explore and find the beauty of camp life. A successful van life depends upon your camping experience- sitting around the fire pit, cooking, magical serenities and comfortable sleeping in your van. 
We have listed the 7 best apps for the Van life road trip for making your adventure memorable and comfy!
1.  The Van life app
Started by Vanlifers, the motive behind developing this app was to bring inclusivity to the camper's community. It includes all the essential information related to free camping sites, water refill stations, dump stations, laundry stations, places to take showers, internet availability spots, handicap accessibility, call phone network areas and many others. 
This is a free app that gives you access to the camper community to connect with other van lifers. You can even find people traveling in the same area, and you can ping them to have some company of like-minded people. 
The only issue with this app is that you won't access it in any network zone; however, they are working on one more property share feature to create a virtual marketplace where campers can connect with property owners. They are soon launching better marketplace functionality to enhance host control and reservation in the future. 
You should check out this app!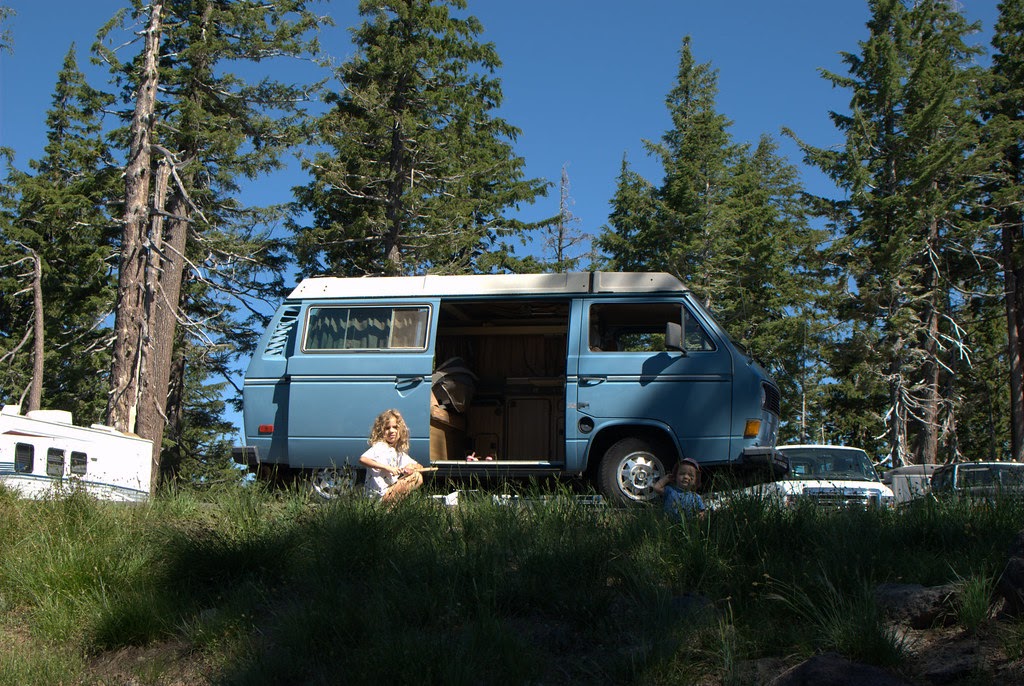 2. The Dyrt
Quite popular among campers, this app is resourceful for supporting van life. This app works on finding the best campsites and listing over 500,000 campgrounds. This application is full of information about the sites, their reviews, living experience, user photos and videos and how to book them. 
Easy to use, user-friendly, and with various filters to search from, you can find campgrounds according to your preferences. Each site highlights the camper accommodation details, whether it's pets friendly or not, shower or toilet arrangements and other essential information. 
You can also narrow down your search into the local area, top attractions to visit, visitors' activities, and checking the weather forecast in the coming weeks. All this information can be very handy while on the road. 
Not just that, this application also runs a monthly contest for those campers who write useful reviews for the sites while shelling from top outdoor brands. You can sign up and subscribe to this app to access it offline. The Dry Pro provides you offline access to download maps and discounts for nearby campgrounds.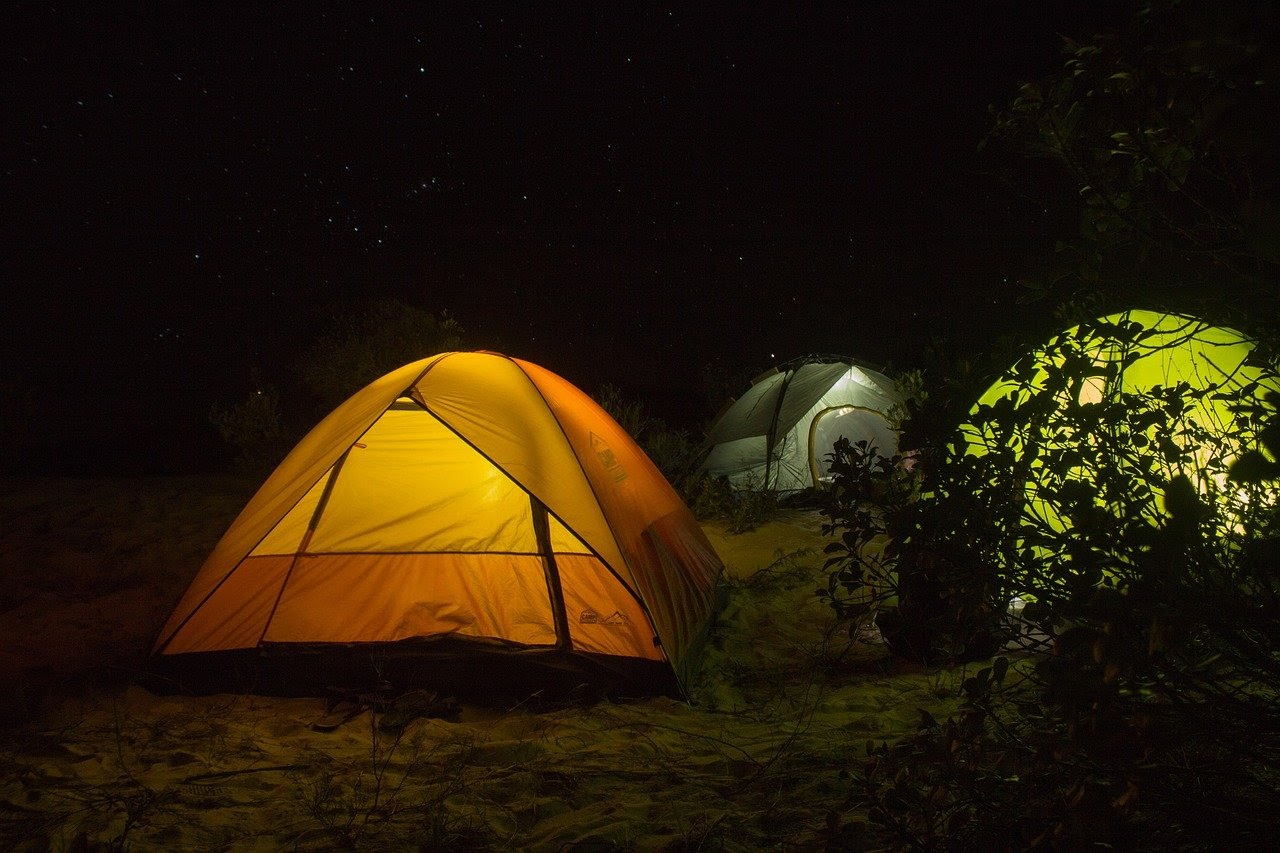 3.Recreation.gov
This application has become famous for its listing of federal camping sites. Recreation.gov covers from National Parks to the forest and other recreational sites, thus getting you all the information you need about settling in the campground. 
This application is full of information about diverse activities that you can engage in, like water rafting and fishing spots, which require backcountry permits; that is why this application can come in handy since you have information on all the outdoor activities at over 3,600 federal sites. 
The user-friendly search interface can make this process of searching and book easy.
You can even pay for National Park fees, book tickets for educational tours, Carlsbad Caverns and Joshua Tree National Park directly from the app. 
The campsite page is full of information related to sites available, features, facility rates, things that you should know and instructions on how to reach each campsite. 
The only drawback is that there are no pictures available; however, this application is quite informative when it comes to van life itineraries, and what's more, it's free to use and download.
4. iOverlander
Work as a lifeline for campers, iOverlander provides crowdsourced and map solutions for everything you require while on the road. From diverse kinds of campsites - wild to established ones, iOverlander is constantly updated with travelers' information and reviews, thus giving you information related to first-hand information. 
Why is this application better for you? If you are looking for one night, stop after a full day of driving. If you are looking for wild camping sites, looking for a dumping station for discarding your wastewater, running out of clean water, just run through the applications, and you will find all the information needed. 
Check out all the portable water stations or dumping stations nearby you.
Another feature of this application is that it provides all the information related to hardware stores, mechanics, propane fill-up spots and major telecom providers. Finding a mechanic is essential while on the road so that whenever needed, you can get back on the road in a pinch.
5. HipCamp
HipCamp app serves as a platform for "AirBnB of camping", this application is useful for finding private campsites with over 300,00 listings. This application provides you with all the information related to camping sites, bios, and rating recommendations to make your choice easy. 
Not just limited to amenities provided, this application is full of information about features that are not included. The location of campsites, list of activities and amenities included in the property. The user interface is easy and with diverse filters to refine search. For instance, you can find a site based on whether it's pet friendly, restrooms include a shower, is wifi available or not, and other community-based pictures of the location. 
For a luxurious Van life, HipCamp is an app for you!
6. Freecampsites.net
If you are looking for free campsites, then Freecampsites.net is your place to go to, especially when you are looking for an outdoor excursion while keeping your wallet full. This application is community-driven, where Vanlifers can share their information about free campsites all over the country. 
This app is unique because its page includes:
GPS coordinates and directions.

Activities that you can indulge in.

Weather forecasts for the week.
A list of reviews and pictures uploaded straight from the camper's experience. 
With a vintage and easy user interface, all you have to do is type in the location preference for camping, and you will find all the lists in your preferred area. All the campsites are color coordinated so that you can differentiate them easily. 
This application is more focused on finding public lands rather than on amenities. 
7. Roadtrippers
For a perfect road trip, you also need to focus on its planning and how you engage on the way. There are diverse ways of engaging while on the road, such as restaurants, concerts, cultural events or sightseeing; this application can be your buddy on the road. 
The Roadtripper application works similar to the trip advisor as it divides the whole concept into restaurants, hotels, bars, entertainment, culture and fuel. This application is unique because you can plan your way while on the wheels. Just search nearby, and you find diverse options to explore. 
Add restaurant or sightseeing excursions in one app that falls under your route. If you are looking for roadside attractions, architecture wonders or gorging on local cuisine, then Roadtrippers can be helpful. This is specially designed for those who love planning and want to soak as much as they can on their road trip. 
Summary
Camping should be well-planned and organized. These applications can help plan your expedition in a better way. Using this app help in saving time, provides freedom of choosing a preferable location and makes your getaway enjoyable and convenient. 
Several other applications are available as well; however, these 7 apps make the top on our list.