5 Most Popular Activities to do With a Campervan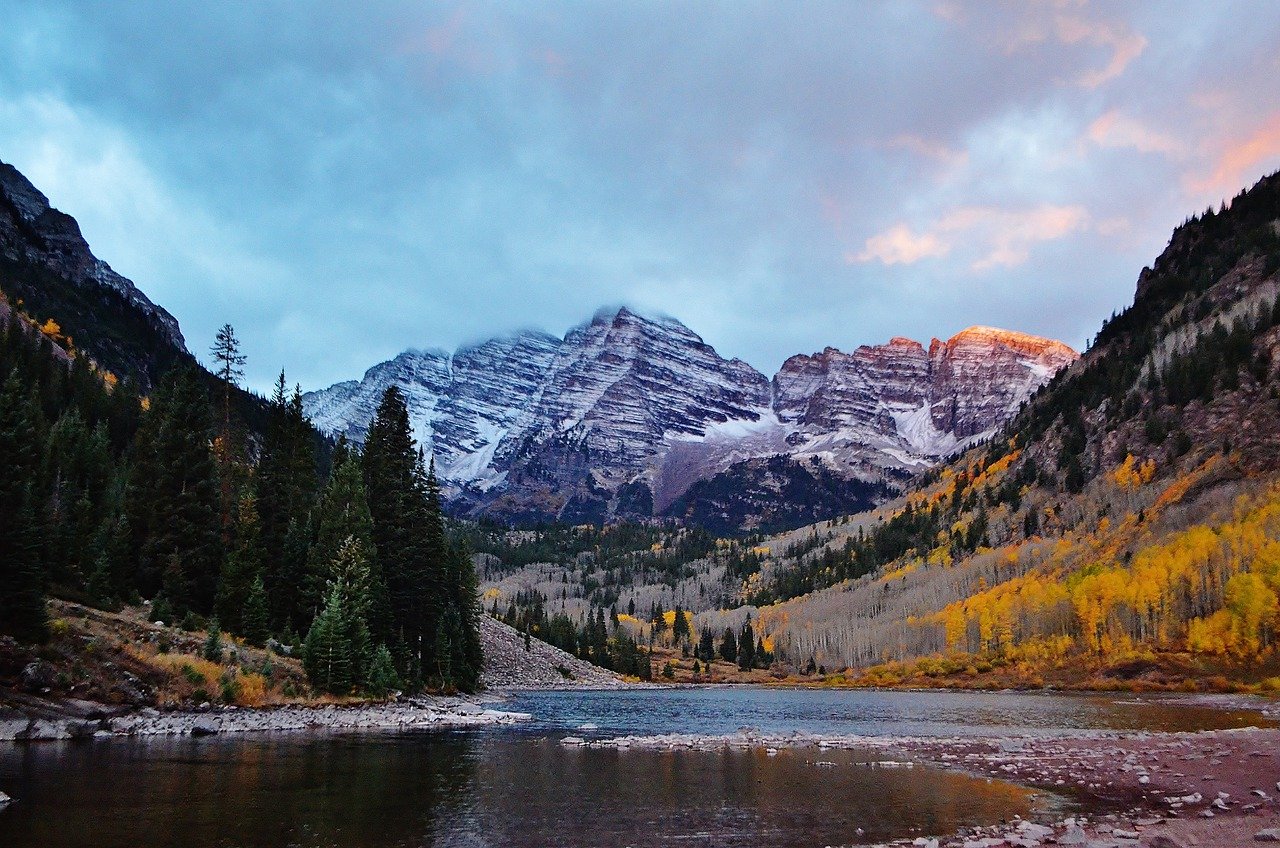 There is nothing quite like winding down for the night in your campervan while enjoying the sunset over the ocean or the mountains. 
While international travel has pretty much subsided during the current world situation, Americans have rediscovered and reconnected with this vast and beautiful country. 
But what are some of the popular activities you can do while exploring the backcountry in a campervan, you may ask? 
We have made this list of the most popular activities to do with a campervan. 
Hiking
Hiking is the obvious, yet most popular activity while traveling with a campervan. With your sleeping quarters and your kitchen on wheels, you can easily explore far-reaching and remote areas away from the crowds, if that is your jam. 
It is said that there are no shortcuts to any place worth going. We could argue that a campervan affords you exactly that, a shortcut. You will need to walk the final miles yourself, but a campervan certainly takes you closer to those amazing destinations. 
If you are more the type who wants to tick off those popular bucket list hikes, a campervan allows you to reach more in one trip. 
Day hiking, and even section hiking, are popular amongst campers. Did you know that there are several sections of the Appalachian trail you can do as day hikes? Make sure you plan well, as you need to choose a section that either leads you back to your campervan or has a side trail that takes you back. 
While hiking is a fairly easy activity - it's "only walking" - you should never compromise on safety and preparation. Make sure you know your ten hiking essentials before embarking into the wild. 
Our campervans are all designed for camping off the grid, so your options for hiking are only really limited to the roads that lead you there. 
Climbing
Rock climbing is one of the fastest-growing sports in the world. Its popularity and demand have, like hiking, camping, and domestic travel soared during the pandemic. But already before the pandemic, the sport, both as an indoor and outdoor activity, was booming in popularity. 
In fact, rock climbing/bouldering was introduced as an Olympic sport in the 2020 Olympics in Tokyo. 
Whether you are a beginner or an experienced climber, there are many amazing rock climbing areas around America. Colorado, for once, has many excellent spots which are easily accessible with a campervan. When you have your bed with you, you can enjoy climbing those walls during sunrise or sunset, as well as you can cover many walls in a short amount of time. 
If you want to drive around Colorado, popular climbing spots are Garden of the Gods, Rocky Mountain National Park, Black Canyon, Rifle Mountain Park, and Castlewood Canyon State Park. You can read more about climbing in Colorado here. 
So what are you waiting for? Chalk up and get climbing. 
Fishing
A popular camper activity is fishing. A campervan allows you to explore remote creeks, rivers, and lakes less accessible. But how amazing it is that you can fish your dinner. From lake to plate in a matter of minutes. Traveling in a campervan makes this a reality. 
If you love fishing, then camping around in our state of Colorado will not leave you disappointed. Colorado is increasingly popular as a fishing destination with its many rivers, lakes, and mountain streams. Here you will be able to catch lots of beautiful freshwater fish like trout. Cutthroat trout is an indigenous variety, and the cutthroat is even the official state fish of Colorado. You can also catch rainbow trout, lake trout, brook trout, and more.  
Just remember to have a valid fishing license and make sure that your type of fishing is allowed where you plan to cast your reel.
Biking
An ever-popular campervan activity is biking. While a campervan can take you to remote locations for camping, and starting points for hiking, it still relies on a road to get you there. 
A bike, on the other hand, lets you go beyond the roads and follow the smaller paths and tracks into the backcountry. Just make sure you have all the needed safety equipment if you plan to venture into the wild!  
A bike is not always practical or even possible to bring when you go camping unless you own your campervan and have all the needed equipment for hauling bikes with you. 
Renting mountain bikes to explore the mountains and nature is an easy and affordable alternative. Lots of places around the country will have quality bikes for rent and they are only a Google search away. 
If you wish to go biking in Colorado, there are beautiful tracks and dirt roads you can follow all over the Rocky Mountain National Park. 
Kayak, canoe, or SUP
Experiencing nature from the water is another popular activity amongst campers. While hiking (or biking) will take you up the mountains, a kayak or canoe will take you deeper into the wilderness. 
Kayaks can be used for fishing, exploring, bird watching or just as an overall great way to enjoy nature and its tranquility. 
Stand Up Paddle - SUP - is also a popular water activity. Although you can cover long distances with a paddleboard, it tends to be more of a close-range activity. Although some will go on multi-day SUP trips, it is not really a beginner-friendly alternative to a canoe or kayak. 
Renting the equipment for some hours or a day is your best bet. Dragging around a full-size canoe or kayak is not exactly easy and requires special equipment to attach to the vehicle. You will find outdoor and adventure companies that rent out kayaks in most states. 
Inflatable SUPs are very popular these days, and if you own one, they are much easier to bring along than your standard canoe or kayak. 
Most states have great lakes or rivers (or ocean) where one can enjoy nature from the water. If you want to explore our state, this article talks about the 11 best places to kayak in Colorado. 
Final thoughts
Renting a campervan is a great way to explore our vast country and its wilderness. You have your bed, your kitchen, and all needed supplies in the vehicle. Whatever you appreciate the most of outdoor activities, a campervan lets you do more of what you love. 
Whether you know what you want to explore and plan accordingly, or just want to get out in nature and make the most of it, I hope this article has given you some inspiration for your next adventure. 
We have both smaller and larger campervans for rent. Check them out here. They are pretty cool… 
Written by Thomas Sorheim, Founder of Leisurehiking.com