5 First Steps For New Colorado Backpackers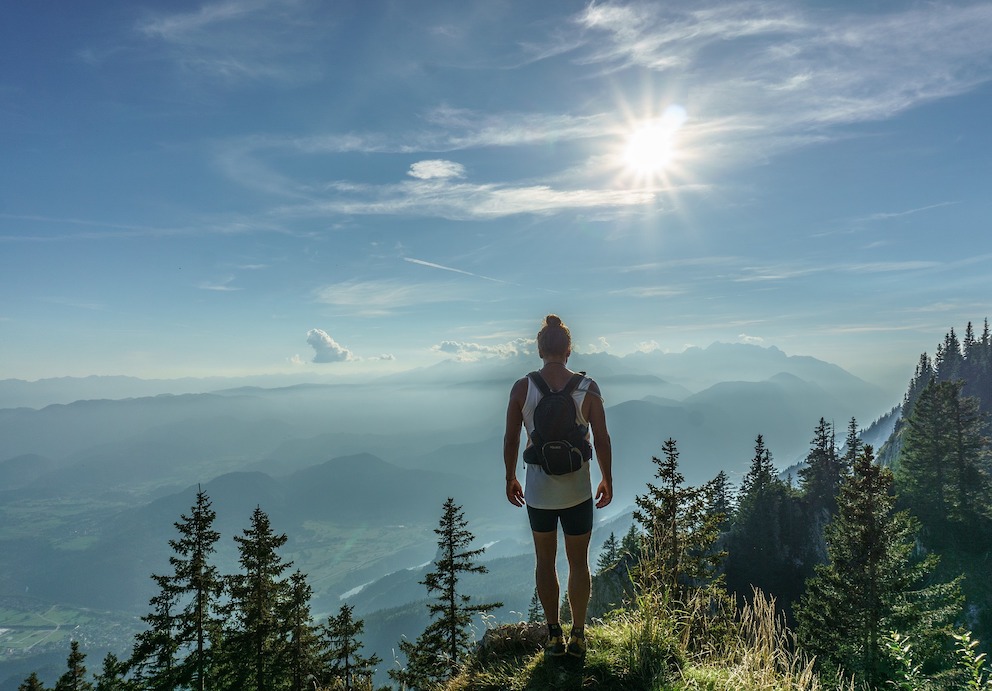 Our main question was, 'what are the first steps you'd recommend doing before picking up the hiking stick?'
There are several steps recommended you take before you start:
1. Adapt to the climate
At the lowest altitude, Colorado hovers over 6,800 feet above sea level, and once you get into the mountains, it doubles. Even the most fit outdoor enthusiasts have been known to struggle adjusting to the climate and even getting altitude sickness.
Make sure you regularly do some mild hiking without pushing yourself too hard before backpacking and give yourself plenty of breaks.
2. Bring a partner with you
NEVER go backpacking by yourself if it's your first time. If you were to get altitude sickness, heat stroke, or injured, you would want a partner to be there to call for help. If you don't know anyone, consider searching social media for local backpacking groups to join.
If you decide to go alone, be sure you're hiking a familiar area that you've experienced with others before.
3. Bring the necessary gear with you
Backpacking is not your typical camping trip and you should prepare differently. While camping in general focuses on many activities revolving around a campsite, backpacking focuses on journeying all day through wilderness and finally setting up camp at the end.
Packing essential items like food, water purifier, extra clothing, first aid, and navigational tools not only provide a better backpacking experience, but are critical to a safe journey, and can save your life. For an extensive backpacking list, check out the ​Official REI Backpacking Gear List.
4. Choose a beginners route
Even if you feel you've adjusted to the altitude and are taking a travel partner, we strongly encourage you to start with an easier route.
If you're new to Colorado, knowing where to start can feel overwhelming, but don't be. Colorado is full of other like-minded people who offer lots of support, tips and ideas when finding the best area to hike.
To help you get started, check out the ​3 Beginners Backpacking Trips at Outbound Collective​.
5. Take a suitable vehicle to your starting destination
Keep in mind your body will be exhausted when arriving at the parking, and if you have a couple of hours of driving home, you'll be miserable.
Consider taking a vehicle you can spend a night or two in, before and after your backpacking trip. If you've never rented a Kuku Camper van, you'll be surprised how much space there is to bring backpacking gear for friends, and lots of sleeping room to spread out and get rested up.
Whether you need a smaller van for you and a friend, or something large for a group, view your options here​ and start your backpacking trip off right.