5 Best Secrets for Staying Warm During Camping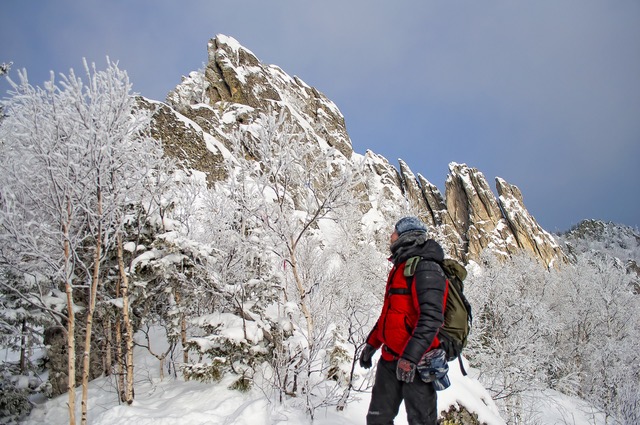 It's cold. It's icy. It sucks. That's January weather for you in Colorado! If you've let the freezing wind scare you from wandering the wilderness, don't worry - we're going to pop your fear bubble!
Look, we're all tired of staying cooped up at home, wrapped in our snuggle blankets watching our favorite Netflix show for the 10th time. It's time to breath in the fresh outdoor air! And if your fear of freezing is holding you back from the moment of a lifetime, then here's 5 secrets to staying warm on your next camping trip. And stop being such a crybaby - it's not that cold!
The Right Weather Protective Clothing
I think this is pretty common sense, so we won't spend too much time convincing you not to go camping naked - unless we need to. 
I do recommend bringing a windbreaker jacket insulated well. We also recommend thick wooly socks, earmuffs and gloves.
You can even bring your snuggly blanket if you want!
Pocket Hand Warmers 
While these are mostly popular for putting in your coat pockets, they also have SO many other awesome uses - put a pack in your socks before going to bed. Your feet are often what gets cold first. Put a few inside your pillowcase to keep your ears from chilling. 
Cook Smart
There are certain camping meals that will lower your body heat quicker, so knowing which foods are the smartest to prepare and which ones aren't will save you from frozen fingers. For example, cooking hotdogs or kabobs over a fire sounds fun, but your hands will be exposed to the cold the entire time. Roasting marshmallows is another snack that will create numb knuckles.
numb knuckles -  sounds hashtag worthy!
Instead, switch to cooking smart meals that allow you to pour, leave and serve. A few ideas would be warming up stew or chili, or chopping some onions, peppers, chicken and potatoes in a pan and setting to fry for 20-30 minutes.
Use an Elevated Cot
Don't make the mistake of sleeping on the cold ground. Most camper newbies bring a foam pad and call it good, but wake up early in the night freezing their butts off.
Using an elevated cot that gets your body away from the cold ground will help you conserve more of your body heat. 
Of course, why spend $100's on a cot when you can take advantage of the pre-installed beds included with our Kuku camper vans? Sleep with style!
For pictures of our comfortable bedding arrangements, visit our photos by clicking here.
Bring a Small Car Heater
You can find handy, energy efficient car heaters to help keep your Kuku camper van temperature warm. For ideas, check out the options we found when searching on Amazon: https://www.amazon.com/s?k=small+car+heater&ref=nb_sb_noss_2
Some people may call these methods 'Cheating'. More power to them. They can first pump each other with their numb knuckles. 
For more ideas on having outdoor fun during the winter months, check out our other blog article: 5 Best Winter Camping Activities That Actually Rock
And as always, if you have any questions or are ready to get kuku, contact us today or book a van now by clicking here!
*Before traveling, we strongly recommend checking with each state's recommended guidelines for social distancing and health measures.