4 Summer Bucket list items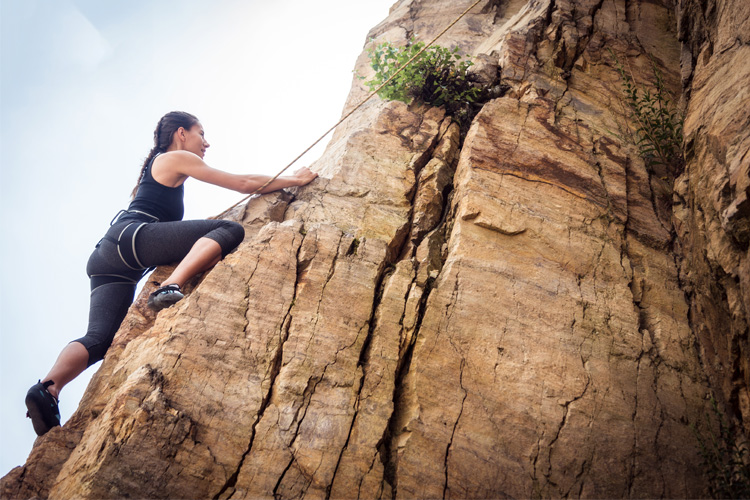 4 Summer Bucket list items
With Summer right around the corner (June 21st) now is the perfect time to be planning out your camping bucket list of must-do items! You want to get a jump start on your planning before the season gets too busy with preparations.
The following compilation that we've conducted for this bucket list is from our customer feedback and is one of the top activities people enjoy when camping or doing a road trip. And it's easy to see why! Some of these activities are wonderful for allowing us to test our limits in the wild and become one with the heart of nature.
There's something about going away for the weekend and leaving behind all the stress and routine of life to rejuvenate the soul.
Just remember, this is a short bucket list, and the items here may not be able to get checked off all in one weekend. However, we're going to do our best to make sure you make the most of your time camping and are able to enjoy each opportunity outdoors as possible!
1. Kayaking on the lake
Kayaking is a fun, leisurely activity that really allows you to be calm and feel mother nature around you. Unlike white water rafting, it focuses on boating on more gentle waters, allowing you to really enjoy the smooth paddling on the calm lake.
When kayaking, there are a few things to know. First, you always have the option to either purchase your own kayak, or some parks will allow you to rent one. There are a few types of kayaks as well: Solid, inflatable, and foldable. If you buy a solid boat, you'll need a vehicle with racks on top to strap it down with. Inflatable boats and foldable are a bit easier to transport, both in your vehicle and if you plan on hiking to your water destination.
There are many lakes in Colorado that allow kayaking and boat rentals. For a list of options, the Uncover Colorado website has done a great job of compiling the best places to go. You can visit their website by ​clicking here​.
2. Rock climbing
Rock climbing is one of the ultimate ways to test your body's limits. Nothing can explain what it's like to look up at the intimidating rocks above you and to place your foot on the first rock, determined to conquer the obstacle before you.
Free climbing is the most common type of rock climbing, and consists of the use of ropes and hardware to make the process safe. Many cliffs will already have pre installed hooks in the rocks, but there are limitless places to climb where you can practice traditional rock climbing, which consists of installing the hooks into the rock as you climb.
One of our happy Kuku camper customers recently conducted a rock climbing excursion in Utah, visiting several popular places, and recorded their experience on our blog. To learn more about where they went and what their trip was like, visit our blog by ​clicking here.
3. Mountain Cycling
No matter which biking level you're at, nothing beats the experience of riding with the wind in your hair while soaking in the magnificent mountain views.
Don't worry - while you can choose to bike more scary trails (if you can call cliff edges a 'trail') if you prefer to a more casual ride, there are plenty of easy and beginner trails that allow for a more relaxing bike ride.
Regardless of your preference of riding, nothing will take the place of all the ranch-lands, national forests, natural lakes and meadows you'll come across on your excursion. There are many paths, such as the Morning Gloria Trail in Steamboat Springs, created with smooth and clear access with minor up and down hills that allow you to soak in all the richness of mother nature. And for the more seasoned cyclists, there are plenty of technical paths such as the Divide
Trail, which winds its way through over more than 25 miles of rugged path through aspens and pines, lake banks and mountain sides.
We recommend that you use a bike with a light frame for easy maneuverability, and one with at least 6 speeds to help you ride up steeper slopes.
4. Hiking a 14er
- Why they should
If you've ever loved hiking, then tackling a 14er is the ultimate challenge you must try! If you're not from Colorado, the term '14er' refers to a peak over 14,000 feet in height. According to Colorado.com, there are over 58 14ers in Colorado, with Mount Elbert being the tallest at 14,439'.
If you plan on conquering a 14er, there are a few important things to know before you attempt to do so.
- Make sure you consult with your physician.
Make sure you're up to date on your regular physical and that your physician knows that you plan on hiking a 14er. They can advice you on whether you're fit enough, or if you need to prepare before. Even if you're in shape and hike often, 14ers are no joke, with less oxygen, it's easy for even the most experienced hikers to get altitude sickness if they're not used to the elevation.
- Take the right supplies.
Bringing the right supplies to keep your body fueled and hydrated is important. Be sure to bring a backpack with padded straps to make it easier to hold supplies. While you should bring protein/carb snacks like granola bars and trail mix, you should plan on bringing more water than snacks. As a rule of thumb, you should bring 1 liter of water per hour of hiking if you're a beginner, and 1 liter of water per 2 hours of hiking if you're a more comfortable hiker in higher altitudes.
- Start EARLY in the morning.
The best time to start a 14er is early in the morning around 5 a.m., when it's cooler, making the assent easier.