10 Colorado National Parks to Visit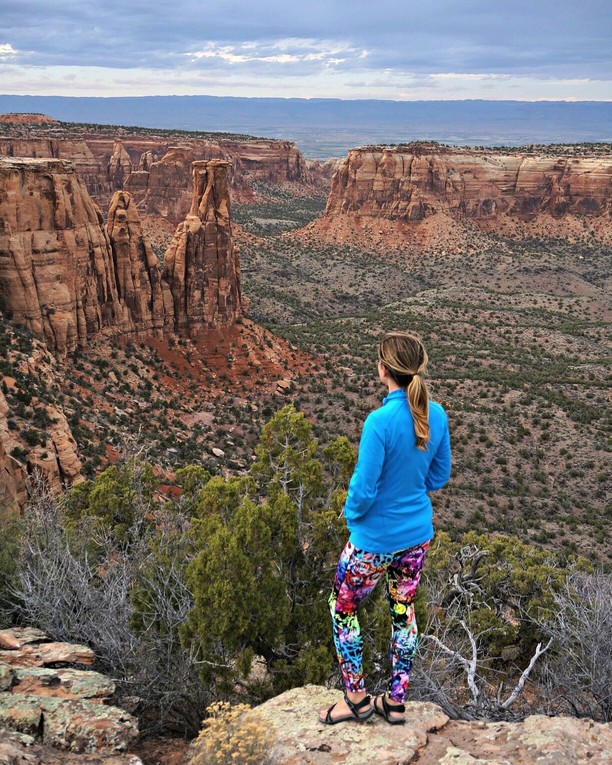 Colorado is where it's happening!
Kuku Campers has been here in Colorado for a few years now and Colorado really is home for us. Every year more and more people move to Denver and surrounding areas to become closer with the mountains and national forests.
It's no secret that Colorado is home to a few of the top national parks in the country, and if you're new here, we recommend soaking up every view and valley like a sponge, and the best way to do that is by visiting the national parks we have - there are a LOT of them!
What better way to visit them than in a palace on wheels!
We've had several happy customers do a weekend getaway and visit the following Colorado's national parks, and we think the best way for you to experience everything is by hopping into one of our Kuku camper vans and going on a crazy ride with a friend or two and road tripping it. Our customers don't have to worry about hotel fees, or getting back to their lodge before dark, because you can park your Pac Man Mobile just about anywhere you need to.
To see what it's like to travel Kuku style, visit our blog:​ ​The Hotel On Wheels.
Below are the top national monuments and parks here in Colorado that our customers have enjoyed visiting, so without further adieu, we present to you for the first time: 6 Colorado National Parks to Visit!
1. Rocky Mountain National Park
This Park is a hotspot for travelers of all walks of life, including many 14er climbers, wildlife watchers, hikers and photographers from all around come here to either capture the park's beauty or experience it.
You'll find plenty of opportunities for camping here, lakes to fish or boat in, and beautiful views that would make great pictures.
Rocky Mountain National Park is home to Trailhead Road, which is a scenic highway that travels more than 12,000 feet in the sky (that's higher than most of the mountains here in Colorado!) and is one of the top scenic highways to drive!
Curious to know the most amazing highways to drive? Check out our blog:​ ​Top Scenic Highways to Travel in the U.S.
2. Mesa Verde National Park
This ancient pueblo Indian village dates back thousands of years ago back to when the Pueblo people built magnificent structures by carving their way into cliff walls of the Mesa Verde canyon. What ever happened to this ancient mighty people? They disappeared. No one knows how or why, but when you visit the park, you'll get to visit the empty rooms they left behind and see the belongings and supplies they never came home to.
This place is actually very huge, and you should be prepared to spend at least a few hours here. A couple of the most popular villages to visit are the Cliff Palace, which consists of more than 150 rooms, and the Balcony House, where you will climb long staircases and tall ladders in order to see where these powerful and mysterious people once lived in Mesa Verde National Park.
3. Great Sand Dunes National Park
With all the places that Colorado has to offer, this one will make you feel like you're standing in a different world the most. Research continues to develop on how these mysterious sand hills formed, but regardless of how long they took to form or where the sand came from - it's an epic place to go!
One of the things you must try when you get there is sand sledding - who knew there was such a thing? You can rent a sandboard at the park, and can either sled or board down the slopes. Just remember not to sled head first, as sand in the mouth and eyes aren't quite as pleasant as snow!
4. Black Canyon National Park
Black Canyon of Gunnison doesn't get enough credit for being an epic place to hike in our minds. Seriously, this place is trippy and eerie to walk through! The black jagged rock formations of the canyon walls and the lonely river below will make you feel like you're walking through the monster killing canyon of Peter Jackson's King Kong movie.
But besides making you feel like a giant worm with teeth will jump out and get you, this pretty cool canyon will give you goosebumps at the least, and is actually a fun place to do some kayaking, hiking and camping!
5. Colorado National Monument
Colorado National monument is Colorado's version of Monument Valley - you'll find amazing red rock formations towering over the mesa not far from Grand Junction Colorado.
If you love rock climbing, then this is a climber's paradise, as there are plenty of cliffs to conquer!
Colorado National Monument is also located off of Highway 50, which is a scenic highway that runs through the mountains, connecting several popular mountain destinations for the outdoor enthusiast.
If you've wanted to do a weekend road trip, you've got to check out our blog article: The Colorado Highway 50 Road Trip
6. Dinosaur National Monument
Nothing is cooler than visiting the remains of the giant reptilian monsters that once roamed this land back in prehistoric times, a place where you can still see the fossils and bones of dinosaurs like the Allosaurus, Apatosaurus and Stegosaurus.
The Park also includes the large Quarry Exhibit Hall, a huge indoor facility that allows visitors to comfortably look at bones and fossils inside and listen to park rangers tell the history behind these findings.
Of course there's plenty to do outdoors as well, camping, water rafting and hiking are also available for guests!
Dinosaur national monument is one of the most thrilling national parks in Colorado.
7. Curecanti National Recreation Area
Curecanti national recreation area was founded in 1965. It is surrounded by three reservoirs made out of Gunnison River in the 60s. 
Lies amongst the Rocky Mountains in the west of Colorado, this beautiful recreation area is perfect for hiking, fishing, boating, and photo sessions. 
Shored by rugged canyons and majestic mesas, the place is a treat for everyone. Photo buffs will have a lot of scenic views to capture, from canyons to mountains. 
Even if you want to spend some quiet time alone, you can go fishing. Trout and salmon are two notable species that are commonly found here. 
So, visit this place if you want to see how beautifully nature carves itself.
8. Rifle falls state park
Found in north-western Colorado, this park offers three white-water cascades in a 21-meter stunning waterfall. 
The waterfall is surrounded by lush vegetation and looks magnificent from a distance. Not to mention, this waterfall is the perfect place for photographers. 
This place is equally adventurous in winters too. As the waterfall freezes, this place becomes the perfect ground for overnight camps, picnics, and more. 
The Rifle Falls consist of caves. There is a lot of exploring for adventure seekers. 
So, camp overnight here with your friends for a breathtaking experience. 
9. Chimney rock national monument
It is a magnificent place for excavators and archeology students in southwest Colorado.
Over 200 ceremonial buildings and old homes once lied on a steep ridge. These are considered the remains of an ancient Puebloan culture that dates back a thousand years ago.
You can also see a chimney-like rock perched on the top of the peak, giving you a scenic and sensory view for photos. 
In 1125, this place was abandoned by the Puebloan people, who then lit all their belongings up and left. 
If you want to explore Puebloan's culture to the stretch, this place is perfect for you. Visit here with your loved ones and explore the ruins of your ancestors.
10. Eldorado canyon state park
Another canyon that can take your breath away with its scenic mountain beauty is Eldorado canyon. 
Located at a very short distance from Denver and Boulder, it has lovely sandstone cliffs, sweeping valleys, prominent peaks, and golden-colored cliffs to look up to. 
If you are into outdoor activities like rock climbing and hiking, it is a terrific place. There are thousand plus ways of climbing up and rappelling down. 
Even if you are not adventurous, there is no need to worry. You can relax and fish in the waters of South Boulder creek while enjoying the scenic beauty of the offer. 
So, come here to fish, hike, climb and explore the beauty of national canyon park with your family and friends. 
Unlocking the secrets of the outdoors for you is our passion
With the great outdoors sitting literally right in our backyards, don't even think about wasting the opportunity to get on the road and let your spirit roam free!
Feel free to take a look at Daphne's story of rock climbing and exploring Utah, while traveling in style driving the Terminator mobile van! You can read their story here: ​A Climbing getaway with KuKu Campers
To book a kuku camper van, feel free ​to contact us today!